Tony Blair: next two days crucial in captive British crew dispute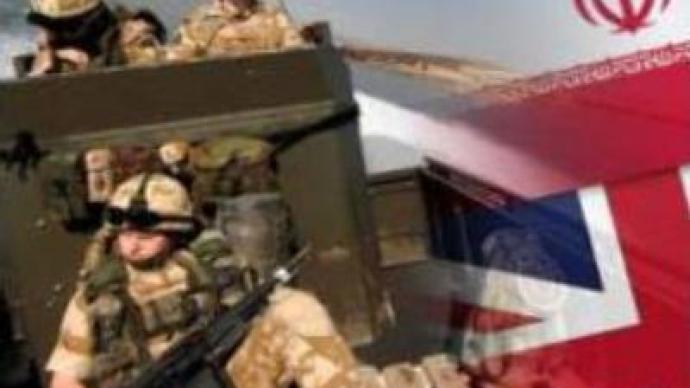 The next 48 hours will be critical in efforts to release the captured British navy personal, according to British PM Tony Blair. It comes amid rumours the U.S. could launch a military strike on Iran – a move heavily criticised by Russia.
"All the way through we have had, if you like, two very clear tracts on this. One is to try and settle this by way of peaceful and calm negotiation to get our people back as quickly as possible. The other is to make it clear that if that is not possible, then we have to take an increasingly tougher position,"
stated Tony Blair.The dispute has raised tensions between Iran and the West, already high over Tehran's controversial nuclear programme. It follows two recent UN resolutions to impose sanctions on Iran over its nuclear programme – sanctions Iran has defied.
The 15 British servicemen were seized in the Persian Gulf in what Iran said was its territorial waters. Britain insists the crew was in Iraqi waters patrolling against smugglers under a United Nations mandate.
It has been 12 days in Iranian captivity for these British sailors and marines – and for the British government the days of intense diplomatic efforts to secure their release, which have not produced tangible results yet.
The dispute has raised criticism of the Islamic Republic around the globe.
Washington says it will use diplomacy to persuade Tehran to halt uranium enrichment, but it comes amid rumours the U.S. could launch a military strike on Iran.
Russia's top general, Yury Baluevsky, said such an attack would be a political mistake.
"It is possible to damage Iran's military and industrial potential, but it is impossible to win. Shock waves from this strike could be felt around the world,"
noted Yury Baluevsky, Chief of the Russian General Staff.
Russian Foreign Minister, Sergey Lavrov, said Russia is 'dead set' against the forceful resolution of any international conflict, including Iran. He called on any countries considering such options to stay within the international law. These views are backed by Andrey Denisov, First Deputy Minister of Foreign Affairs.
"Any military action close to our borders is inadmissible, and Russia's position in this matter is resolute and tough. Our attitude to this is extremely negative and we are doing all we can to avert it,"
said Andrey Denisov.While Britain attempts to solve one crisis with Iran, if reports about a military strike are to be believed, it seems the world could soon be dealing with another.
You can share this story on social media: