Too drunk to checkmate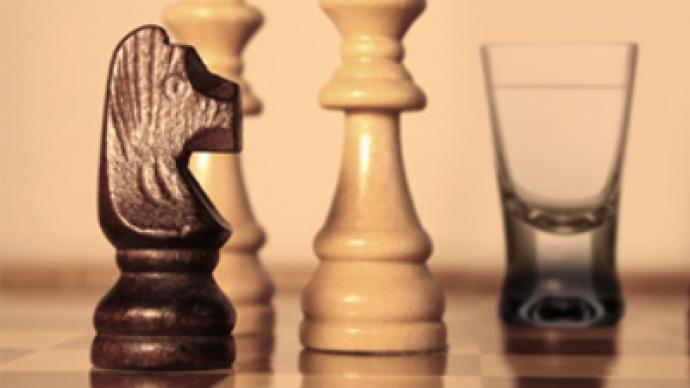 A French chess grandmaster was unable to finish his game against his Indian opponent because he dozed out after 11 moves. The embarrassing incident has been attributed to excessive alcohol consumption.
Russian-born Vladislav Tkachev, 2007 European Classical chess and Blitz chess champion, was facing Praveen Kumar at an international tournament in the Indian city of Kolkata.
However, about 10 to 15 minutes after the game started, the French player began showing signs of inebriation, an eyewitness told RIA Novosti news agency. Then he fell asleep with his head on the chess board.
After attempts by both Kumar and the organizers to wake Tkachev proved futile and he couldn't make his moves within an hour and a half as the regulations required, the game was awarded to the Indian player, reports Hindustan Times newspaper.
Organizers reprimanded the French player afterwards, but he was allowed to take part in the rest of the tournament.
You can share this story on social media: