Thousands of Iraqis flee to Jordan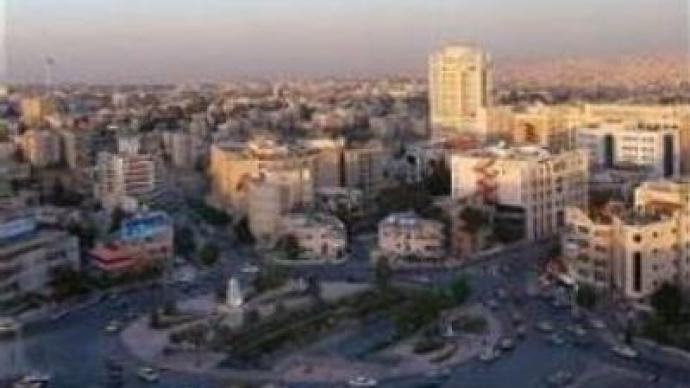 The United Nations refugee agency has warned that an emergency is brewing in the Jordanian capital Amman where nearly a million Iraqis have sought refuge. An estimated 50,000 Iraqis flee their homes each month.
However, fewer are finding relief in Jordan, which is tightening its border controls as it struggles to deal with the problem.Ali Hussain Majid al-Amery left his home and family in Baghdad 15 months ago and has travelled to a new country every three months, forced to move on because he can only obtain a tourist visa. Ali is in Amman illegally, hoping to be granted asylum.
'It is risky. Government officials could catch me any time and say why are you here without permission?'
he said.Nevertheless, for Ali and the thousands of Iraqi refugees like him, the risk is better than the violence that awaits them in Baghdad.Jordan is sensitive to refugees. It absorbed hundreds of thousands of Palestinians in 1948, 1967 and again in 1990, when those living in Kuwait flooded back.
"Jordan has always been a haven. We have always welcomed people who are fleeing dangerous situations in their own homes. This has always been the situation of Jordan all along. But at the same time it is important to recognise that accepting more and more people is a burden on the natural resources, is a burden on the infrastructure,"
Nasser Judeh , the Government Spokesperson, commented.The nearly three quarters of a million Iraqis now living in Jordan make up 1/7 of the population. Many of them are successful businessmen who have injected new life into the economy. However, they have also caused property prices to skyrocket and left cities struggling to cope with huge traffic jams. As a result, many Jordanians have mixed reactions to the Iraqi influx.The worst affected victims are those who arrived in Jordan with nothing but the clothes on their backs. Their visas ran out months ago and now they lock themselves up at home, too afraid to venture out in case they are picked up by border police and deported.The United Nations estimates hundreds of thousands of them need urgent medical care.
"The difficulty that Jordan faces is that they are concerned of a long-term presence, that any assistance or prolonged stay in Jordan will only lead to the expectation that they will ultimately receive Jordanian citizenship or somehow be integrated within Jordan,"
Robert Breen, United Nations High Commissioner for Refugees, said.In addition, there is the security risk. In November 2005, 3 Iraqi nationals killed 60 people in suicide bombings in three hotels in Amman. For months now, the authorities have been denying entry to Iraqi men aged between 18 and 35.
You can share this story on social media: