Thousands condemn Chavez for gagging TV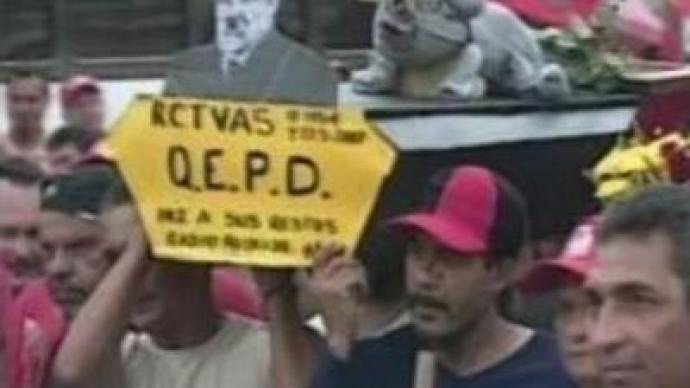 Venezuelan troops have used tear gas and water canons to disperse thousands of demonstrators, protesting against the President's decision to force a private TV station off air.
Hugo Chavez refused to renew the licence for the popular Radio Caracas TV channel – saying it tried to undermine his government.Hundreds of opposition supporters gathered outside RCTV's headquarters chanting anti-Chavez slogans.The station says troops have already seized its equipment. Chavez's decision to replace RCTV with a state-owned network has sparked international criticism.But inside the country many support the move accusing RCTV of violating journalistic ethics by openly backing the opposition and showing programmes with excessive sexual content.
You can share this story on social media: