The Media Mirror, 19.07.07. What's in today's Russian newspapers?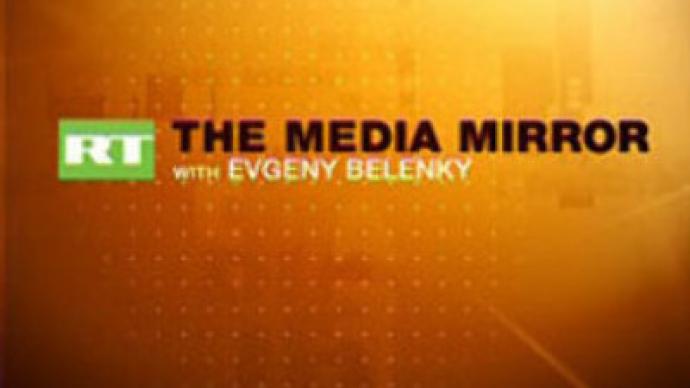 Russian newspapers focus on Igor Ivanov's resignation from the post of Secretary of the Security Council, follows the visit of the Poland's President and Minister of Defence to the U.S. and try compile the history of the fast collapse of the Soviet Union.
KOMMERSANT reports on the resignation of Igor Ivanov from the post of Secretary of the Security Council. Apart from the universally repeated phrase that Mr Ivanov became tired of politics and is going into university teaching and book writing, the business daily adds that a position of First Pro-rector of MGIMO, the State University of International Relations is already awaiting him.
VREMYA NOVOSTEI in an article titled "They Never Called Him Back" adds a hint that the career diplomat Igor Ivanov "could not come to terms with the current Russia's policy of confrontation with the West". His successor is viewed by the media as a strictly temporary figure. Some go as far as saying that after the presidential elections of 2008 the Security Council may become a separate center of power, a sort of bureaucratic counterbalance to the Presidential Executive Office.
KOMMERSANT also follows the visit of the Poland's President Lech Kaczynski and Minister of Defence Aleksander Szczyglo to the U.S. As the paper reports, both use every opportunity to hurt Russia-U.S. relations, sometimes to the point of hilarity: for instance, by saying that after the Russian moratorium on the conventional armaments treaty for Europe Russia has joined the ranks of the "unpredictable" nations and thus has become a legitimate target of the U.S. missile defence.
MOSKOVSKI KOMSOMOLETS takes us back in time presenting a solution to one of the greatest mysteries of the XX Century – the fast collapse of the Soviet Union. By compiling an oral history from interviews with financiers, bankers and politicians who were active in the 1990s the paper draws a picture of a great tactical victory won by Boris Yeltsin 500 days before the Belovezh Treaty sealed the fate of the Union.
The story is Boris Yeltsin's banking reform of 1990. Mr Yeltsin fooled Mikhail Gorbachev who understood even less about banking than himself, and in July of that year he managed to push through a decision that set up the Government Bank of Russia which "took over all branches of the Government Bank of the USSR on Russia's territory together with their assets, thus making the Soviet Union effectively bankrupt". Then these newly rich banks were summarily privatised. And that was the actual end of the Soviet Empire.
You can share this story on social media: