The Media Mirror, 07.07.07. What's in today's Russian newspapers?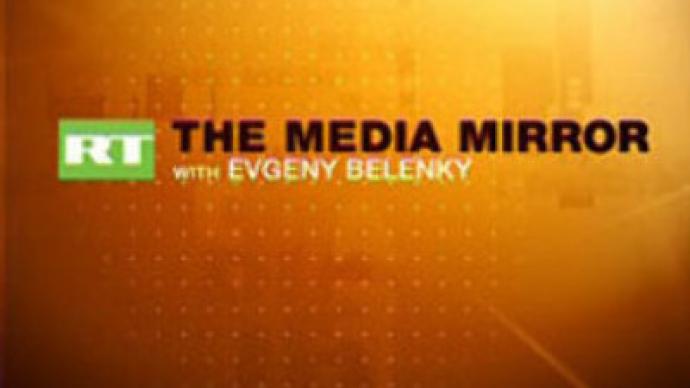 Calming down the euphoria of Sochi winning the bid for 2014 Winter Olympic Games, Russian weeklies bring us back from the year 2014 to our present with the most prominent problems in all their complexity, meaning Russia – U.S. relations seven y
With Sochi's victory the meeting of the Russian and American Presidents that went down in history as the 'Lobster summit' seems to be just that: an event in history. With all the excitement of the Guatemala vote it's easy to forget that the summit also happened less than a week ago. However, the weekly press draws attention back to current problems.
MOSKOVSKIE NOVOSTI writes the summit had a similar meaning to Khrushev's visit to Camp David in 1959: it didn't produce any significant results but it laid an emotional and moral foundation for further attempts at compromise. However, with both Presidents leaving office soon there is also an issue of inspiring the new leaders with the Kennebunkport spirit.
ROSSIYSKAYA GAZETA has an opinion piece by Sergei Karaganov, Dean of the Faculty of World Economy and World Politics of the Higher School of Economics in Moscow.
"The differences between Russia and the U.S. are caused by the New Epoch unfolding before our eyes," the academician writes. "The post-cold war period is over, and with it the mono-polar World, the meekness of Russia as an international player and the undisputed domination of the United States of America".
In the years after the collapse of the Soviet Union Russia has learned, among other painful lessons, how to effectively manage its vast energy resources and how to use them as a tool of foreign policy, in pursuit of national interest.
In the same period Europe, weakened to a degree by its own expansion and progressively dependent on Russian-provided oil and gas, rather than U.S.-guaranteed Middle Eastern fuels, became more selective in supporting U.S. policies.
Mr Karaganov also says that now once again there are two forces at work in the world, not antagonistic to each other in ideology, as both represent capitalism, but vastly different in the approach to society. One is liberal capitalism, the mainstream for the U.S. and Europe. The other is authoritarian capitalism: South Korea, Taiwan, China.
Russia has tried the former and is experimenting with the latter.
"Today it is already impossible to blindly deny the success of nations that chose authoritarian capitalism," the author states.
You can share this story on social media: