Teen sends love letter into orbit hoping to woo cosmonaut's heart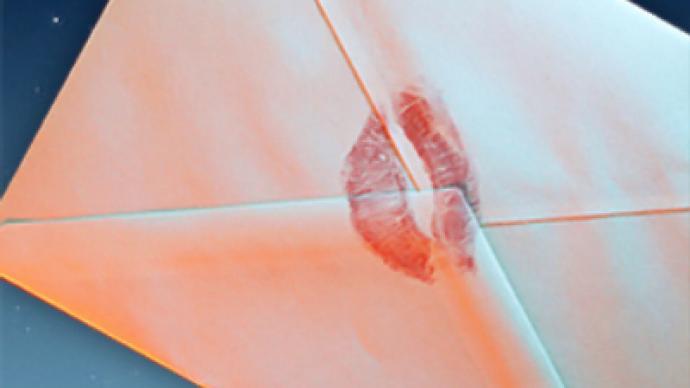 Last month Russian space agency Roscosmos agreed to have some of the pen-and-paper letter addressed to cosmonauts delivered to the International Space Station. One of the first messages was a love letter.
The handwritten confession of tender feelings was addressed to Aleksandr Skvortsov, commander of the ISS. The 17-year-old author said she fell in with the man after seeing him on the launch date, watching from the journalists' crowd.
"Yes, I understand that you are not single, but you can't give orders to your heart. Of course I'm not making a claim on anything but friendship, having respect to you and your family, but please – do reply," she wrote.
The extract from the letter was published by the space agency with permission of the young author, her parents and the addressee.
It is natural to fall in love at such a young age, an official commented for RIA Novosti news agency.
"It is so good that the young Muscovite has this feeling not for some money bag. I love to see girls fall in love with real space heroes, just like they used to in the old days," he said.
The program "ISS post box" was launched by Roscosmos together with the Memorial Museum of Cosmonautics in Moscow on June 18. They select the most interesting letters and deliver them into orbit.
You can share this story on social media: