Tbilisi court investigates uranium smuggling by Russian citizen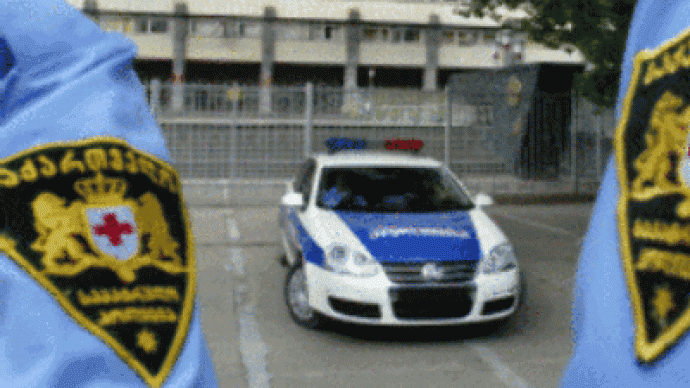 The Tbilisi Court of Appeal is hearing the case of a Russian citizen Oleg Khintsagov, who was sentenced to 8.5 years in a Tbilisi prison for smuggling uranium into Georgia.
His three Georgian accomplices were each sentenced to between four and six years behind bars.Khintsagov – a resident of the North Ossetian Rebublic – was arrested last year in Tbilisi, after allegedly trying to sell his radioactive contraband to an undercover Georgian agent. Officials claim he was carrying 100 grammes of weapons-grade uranium.Last Thursday Georgia's interior minister acknowledged the case – almost a year after the arrest.But even the Georgian president failed to give a clear answer, why the announcement came so late, though the International Atomic Energy Agency required the reporting of such cases immediately.
"Well, Georgia has never made any secret out of it,"
said President Saakashvili.
"And basically, it's a law-enforcement operation, and you should refer this question to law-enforcement. I think there should be good co-operation between all sides involved. Nobody has an interest in nuclear proliferation and no-one has an interest in having black-holes. So I hope law-enforcement can find a way to solve this and sort it out with each other."
Georgia's law enforcers said the news was late because of Russia's unwillingness to co-operate in establishing the source of the substance. Some media suggested the uranium may have come from the Russian city of Novosibirsk.But both Russian and U.S. experts said the samples provided by the Georgian side were not enough to establish which country the uranium came from.Russian Foreign Minister, Sergey Lavrov, said Moscow reported their findings to Tbilisi a year ago and asked for a bigger sample to conduct further tests. But that request, Mr Lavrov maintains, was ignored by Georgian authorities.The story surfaced the following day after the Russian ambassador returned to Tbilisi following Georgia's statement that it wants to repair ties with Russia. But instead, they seem to be deteriorating even further.Dmitry Medvedev, Russia's First Deputy Prime Minister, says:
"Well, I do not have complete information on this, but it [Georgia's accusations] really seems to resemble a provocative act."
And State Duma Deputy Konstantin Zatulin sees
"only one reason for doing so – to revive the subject of mysterious Russian spies that spread uranium, plutonium and other substances around the world."
You can share this story on social media: