Swindler tricks two banks 134 times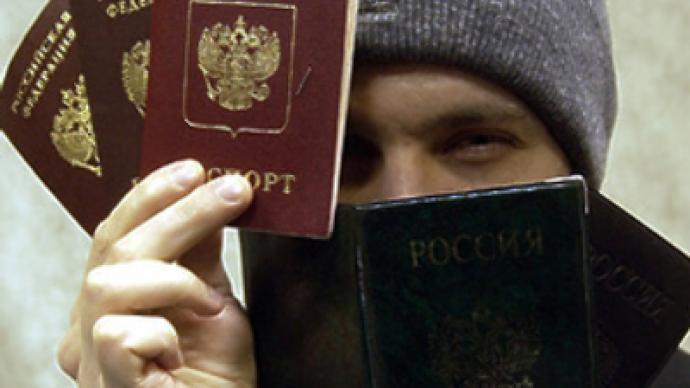 An audacious con artist managed to take out 134 different loans from only two Moscow banks using over 100 fake passports, Moskovsky Komsomolets newspaper reports.
The 33-year-old Gennady (his surname hasn't been revealed by the police) arrived to conquer the Russian capital from the city of Tula, but failed to find a job in the capital. But the venturesome man wasn't defeated, and soon understood that he didn't need any job. He just had to find people on the web who would hook him up with fake IDs.
The counterfeiters had acquired passports lost by their owners and changed photographs in them, inserting Gennady's picture.
Armed with fake documents, Gennady then went to the bank and took out consumer loans, usually applying for rather small credits on household appliances. They rarely exceeded the sum of 100,000 roubles (approximately $3,300).
For nearly two years – from February 2007 to December 2008 – Gennady acquired 134 loans, which, of course, he never intended on paying back.
Only after such a long period of time did the employees of one of the banks notice the suspicious similarity of their clients and contacted the police.
Gennady was soon arrested while trying to take out some more credit. Besides a falsified passport, he also had a large dose of amphetamines on his person.
Read also Finding new job in time of crisis can be very dangerous
You can share this story on social media: