Swimsuits and gowns: football girls lure fans and sponsors
Published time: 4 Jul, 2011 12:06
Edited time: 4 Jul, 2011 16:38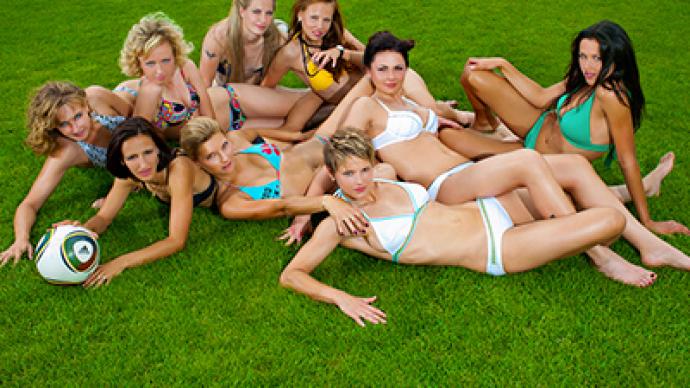 Football players posing in revealing dresses and swimsuits in front of cameras is how Russia's most-awarded women's club wants to draw public attention to the sport.
­Players of the FC Rossiyanka (Russian woman) have showed off their slender, trained bodies in bikinis in a match near Moscow in late June. Later they had a photo session in cocktail dresses.

The photo session drew much-needed public attention to the sport, which exists in the shadow of its male counterpart in Russia.

"Women's football unfortunately isn't developing as fast as in Europe. We have to break the stereotype that it's dull and not spectacular," club's executive director Svetlana Zhuravlyova said.



Image from www.fc-ross.ru
­It has also helped the girls find their inner strength and self-assurance.

"It's good experience. Such sessions help us turn aside from football for a moment, pick a new role and feel freer," forward Natalia Shlyapina says.

A similar action last year proved to be a great success, the club's press service says. It didn't involve bikinis however, so the club hopes for an even greater furore this year.