Driver with self-inflicted headshot wound pulled over by police
Published time: 26 Dec, 2009 09:07
Edited time: 26 Dec, 2009 12:49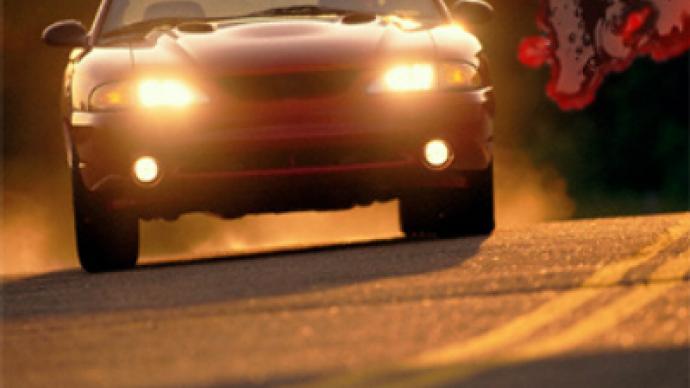 Ukrainian traffic police pulled over a driver with a gunshot wound in his head on Friday. The man had attempted suicide behind the wheel of his car but was later taken to hospital.
The vehicle caught policemen's attention after it was seen moving erratically along the road. After several police attempts to stop the vehicle, the driver pulled over. However, the driver failed to respond to the signals ordering him out of the car.
As Lenta.ru reports, the policemen then noticed that the man in the car was slung over the steering wheel and was bleeding. They called the emergency services and provided first aid. The man was subsequently hospitalized.
The media reported later that the 39-year old man had left a note stating that he intended to kill himself.