Suicide bombing claims 122 in Baghdad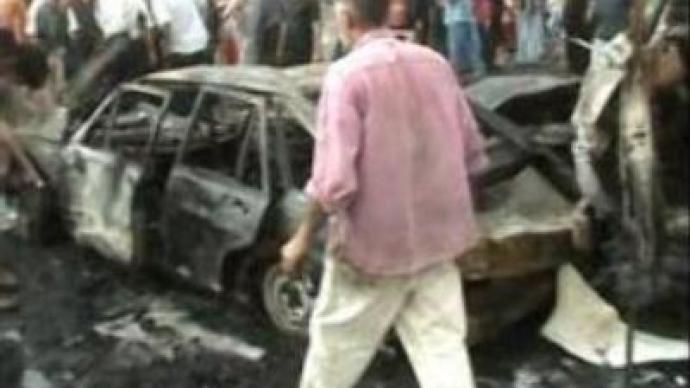 At least 122 people have been killed in Iraq after a car bomb exploded in a busy market in Baghdad. Police say around 155 others have been injured in the explosion, which happened in the mainly Shia Sadriya district.
The deadly blast is the latest in a series of bombings to hit the capital on Wednesday.Officials say at least 170 people have been killed and dozens injured after six separate explosions.
You can share this story on social media: