Suicide attack kills 15 in Iraqi Tikrit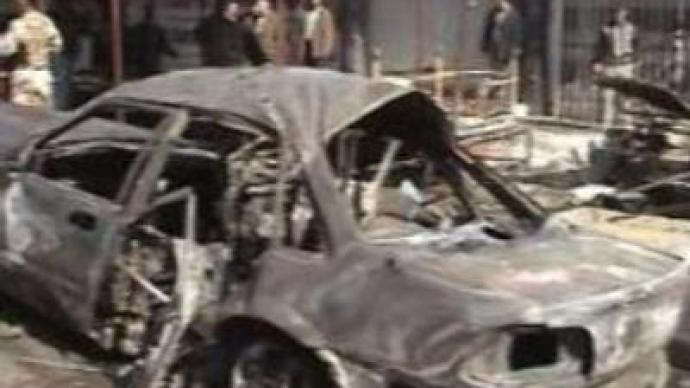 In Iraq, at least 15 people were killed when a suicide bomber drove his truck into a crowd of police officers near Tikrit, 130 kilometers north of Baghdad.
And in the capital at least two people were killed and three wounded in a car bomb explosion. The bomb was hidden inside a vehicle parked near market stalls in the capital's upscale Mansour neighbourhood. The blast devastated the area.These latest incidents come as joint U.S. and Iraqi security forces implement a new security plan. Meanwhile the United States has accused top Iranian government officials of ordering weapons components to be sent to Iraq, where they are used against coalition soldiers.Senior defence officials in Baghdad blame Iran for fanning violence by sending increasingly sophisticated bomb-making technology.The military says more than 170 Americans have been killed by the bombs, known as Explosively Formed Penetrators, or EFPs. The weapons are capable of destroying tanks.U.S. officials say Iran is also behind the funding and training of Shi'ite groups, who are attacking British and American forces.Tehran has denied the charges.
You can share this story on social media: