SU-27 fighter jet marks 30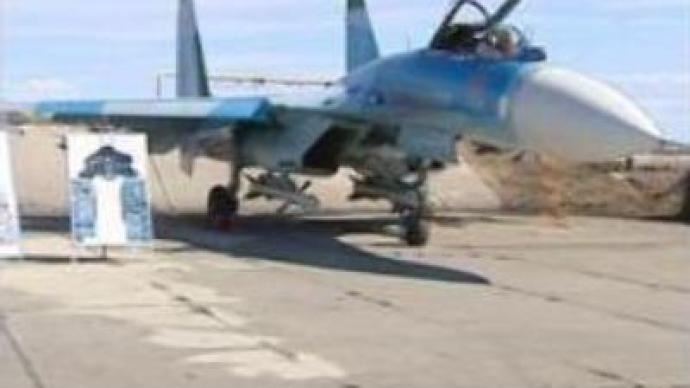 It has been 30 years since the first Russian SU-27 fighter jet made its maiden flight and it is still flying today. It was originally designed to counter the American F15, and soon became known as one of the world's best fighter jets.
On May 20, 1977, the Sukhoi design bureau's leading pilot Ilyushin took off in an SU-27 for the first time. But this was not the end of the story. After several initial tests its characteristics turned out to be weaker than those of its main competitor – the American F15 fighter jet. So the designers had a tough choice to make – to start everything from scratch or to modernize the existing model.The head of the bureau back then, Mr Simonov, insisted on rebuilding the model. Several radical changes were made. And in 5 years the final version of su-27 was produced – the one which is still used by the Russian armed forces.The plane carries a deadly pack of 10 missiles – the biggest amount a fighter jet can carry – and has one of the most powerful engines in the world. But it is its maneuverability which deserves heaps of praises from those who have tried it.Those who created it say that its main quality is its reliability. Soon after its creation, the SU-27 has become one of Russia's leading export products. Now dozens are being shipped to China, India and other countries annually. The Sukhoi design bureau says it is now working on the new, 5th generation jet, which will replace the old fighter sooner or later. But those who have flied SU-27, say that the good old one capable of ruling the skies for at least 20 more years.
You can share this story on social media: