St. Pete museum sifts through sewers for exhibits
Published time: 30 Oct, 2009 17:42
Edited time: 30 Oct, 2009 20:52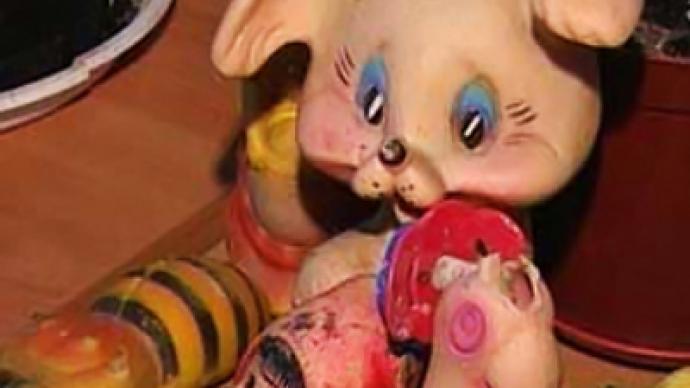 A museum, which is exhibiting bits and pieces salvaged from the sewers, has opened its doors to the citizens of Russia's northern capital – Saint Petersburg.
The museum is supported by the city's South-Western Cleaning Station, which claim the collection of artifacts is ever-increasing, Gazeta.SPb website reports.
The discharges from apartment blocks, offices and factories pass through the cleaning station, and what turns up mixed in the filthy water and foul odors is often surprising.
Most "treasures", revealed at the very first – or "mechanical" – stage of cleaning, show how many different items the citizens of Saint Petersburg, either unintentionally or not, have thrown into the sewer.
Often, the mystery debris gets stuck in special lattices in the machines, and the operators find not only the usual collection of bizarre curios, but also genuine valuables like wallets, money and documents.
This month the cleaning workers caught a 5,000 rouble note, which was cleaned and put on the stands with the other exhibits.
Among the new collection are: the badge of an FSB officer; a driver's license; a medal; a tape measure; several combs; and false teeth. In addition, three-quarters of all the artifacts are children's toys.
However, jewelry, which their owners often lose in wash basins and baths, are too small to be caught by the machines. They settle at the bottom, which is then extracted, and ends up at a special landfill, where it then becomes extremely hard to find them.
According to the cleaning station workers, condoms are found most often, but for obvious reasons they are not included in the exhibition.
The museum got the idea from their Finnish counterparts, whose collection is somewhat more extravagant – being formed chiefly of cell phones.