Spanish demand to leave Basque separatist in prison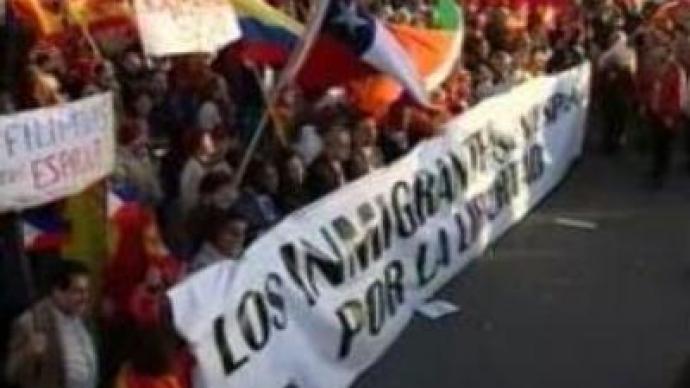 Tens of thousands of people have taken to the streets of the Spanish capital Madrid in response to a government decision to let a Basque separatist prisoner serve the remainder of his sentence under house arrest.
They say it is an unreasonable concession to terrorists and separatists.Jose Ignacio de Juana Chaos has already served 18 years of his more than 3,000-year sentence for killing 25 people. He went on hunger strike in November after being convicted of making terrorist threats in articles he wrote in prison. The government says the move is to keep de Juana Chaos from dying.However, reports say it is an attempt to prevent him from becoming a martyr to the separatist cause, which could further complicate the peace process.
You can share this story on social media: