Soviet soldiers' relatives angry about exhumations in Tallinn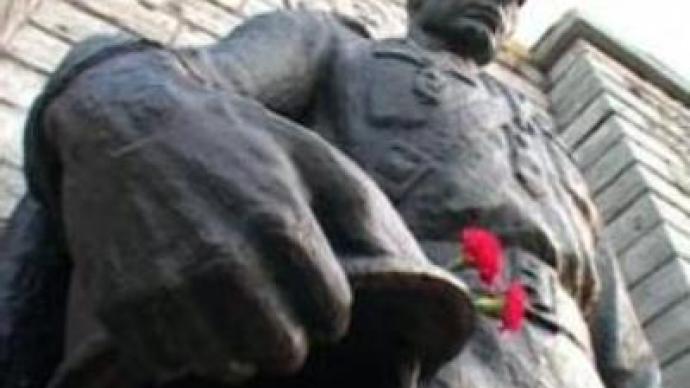 Tension continues between Russia and Estonia over the relocation of the Soviet Soldier Memorial in the Estonian capital, Tallinn. Relatives of the Soviet warriors buried under the memorial are angry about the exhumations.
Esmeralda Sysoeva-Menshikova, a daughter of one of the soldiers says she would like to see his body returned to his hometown in Russia.
"None of the Estonian officials asked our opinion! We want to take my father's remains to Russia, to the city of Archangelsk. We want to bury him in the military cemetery along with the bodies of those who died in the armed conflicts in Afghanistan and in the Chechen Republic,"
she stressed.
You can share this story on social media: