Soldiers confess to robbing dead Polish official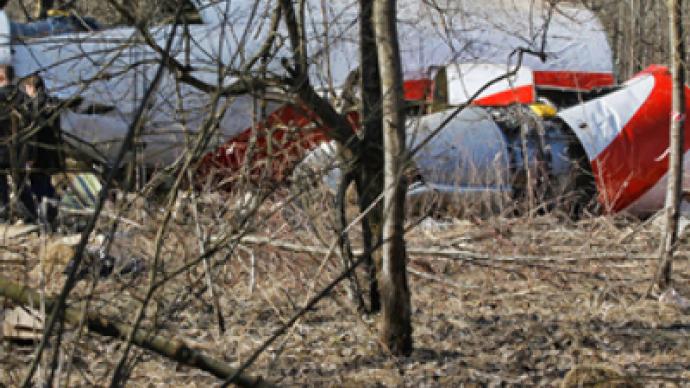 Four conscripts serving at an airfield near Smolensk have confessed to stealing bank cards from the dead body of a Polish delegation member after the crash of the presidential airplane.
The looters later used the cards on several occasions to withdraw about $2,000 from the dead man's bank account. Three of the suspects have criminal records, spokesman for the Russian investigation Vladimir Markin said on Tuesday.
The scandal over the alleged theft started on the weekend, when the Polish Internal Security Agency (ABW) reported on the crime, putting the blame on four unnamed members of the Russian riot police. Russia's Interior Ministry strongly denied the allegations, and it took some time for the two countries to overcome the misunderstanding.
According to Markin, the crime was discovered by the commander of the unit, where the four soldiers serve. The unit is in service at the airport near Smolensk in Western Russia, which was the destination of the Polish president's aircraft. The men were at the crash site in the first hours after the accident and stole four bank cards from the body of a dead passenger in an act of opportunism.
When the commander of the unit found the cards in the possession of the soldiers, he informed military prosecutors and asked for an official investigation.
The Russian Ministry of Defense has pledged to compensate the stolen sum after the guilt of the suspects is proven in court.
You can share this story on social media: