Series of blasts claim another 27 in Iraq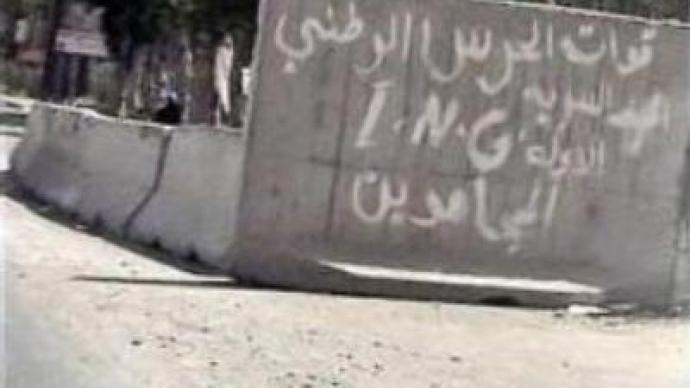 Three suicide bombers have struck in separate attacks in Iraq, killing at least 27 people and wounding 60. It came hours after Iraq's PM stopped construction of a protective wall being built around a Sunni enclave in Baghdad.
Prime Minister Nouri Al-Maliki believes there are better ways of protecting locals. But meanwhile, in Baghdad, a suicide bomber blew himself up in a restaurant near the heavily fortified Green Zone killing at least 7 people and injuring 16.In Baqouba, 35 miles northeast of Baghdad, 10 people were killed and 23 wounded after a car exploded at a police station.And in the northern city of Mosul, a car bomb in front of an office of the Kurdistan Democratic Party killed at least 10 people and injured twenty others.Meantime, the new U.S. ambassador to the country said the next few months are critical to reconciling Iraq's warring communities.
You can share this story on social media: