Sarkozy & Royal duel for French presidency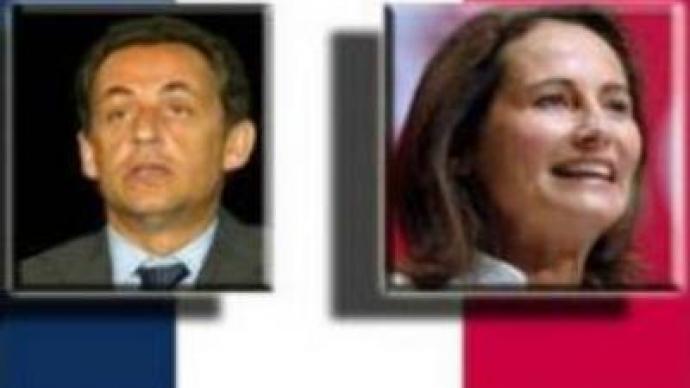 French voters will have a clear choice between a right and left wing candidiate for president on May 6, after Nicolas Sarkozy and Segolene Royal won through through to the final round.
Turnout for Sunday's first round was huge, with nearly 85 % of the electorate casting a vote.Conservative Nicolas Sarkozy received slightly more than 31% of the votes, followed by socialist Segolene Royal with more than 25 %. It has been a classic French battle, right versus left. Mr Sarkozy and Ms Royal will face each other in the second round for a place in the Elysee. Polls are already showing that the centre-right conservative and Frances former top cop Sarkozy – who wants the country to work harder and cut-back on the welfare state – is likely to win the run-off.
"Sarkozy did extremely well. His strategy to attract at least one third of the voters of the national front, of the extreme right, proved to be a triumph. He destroyed Le Pen,"
said Dominic Moisy, a political analyst.Jean-Marie Le Pen has said his supporters were not for sale, warning Mr Sarkozy that it might not be an easy win. And could Segolene Royal now appeal to the middle ground with her plans for a fairer France and reforms without brutality?
"She won't manage to bring to her candidacy more than 50 % of the centre. And even if the entire extreme left votes for her, at the end of the day, that's too short. The only thing she can dream for is to turn this election into a referendum against the personality of Nicolas Sarkozy,"
said Dominic Moisy.The big question now seems to be who will Francois Bayrou supporters vote for? He was attempting to bring the historically distant right and left closer together and about 18 % of those who voted wanted the same; many are wondering who Mr Bayrou will back and whether his supporters will follow. Sarkozy and Royal have already begun there final lap on the campaign trail but the real test will come on May 2, when they go head to head in a televised debate.
You can share this story on social media: