Russia's military presents in Lebanon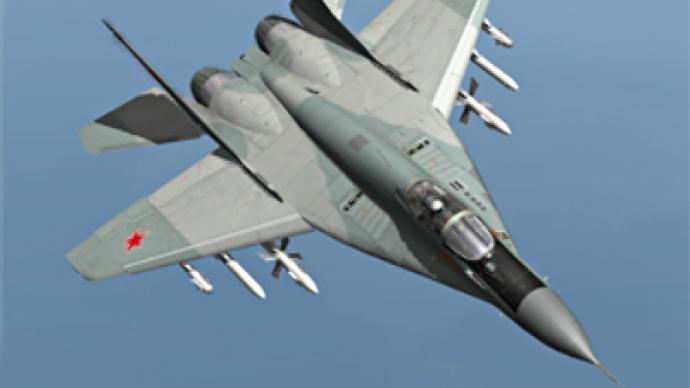 Russia will give Lebanon ten Mikoyan MiG-29 fighter jets as military aid. In addition, the country will train Lebanese military personnel, and possibly supply Russian land-based defence technology to Lebanon.
The MiG-29 fighters would be modernised before being sent to Lebanon, and there would be a warranty period for them, said the director of Russia's Federal Service for Military Technological Cooperation Mikhail Dmitriyev. The countries would subsequently discuss the aircraft's post-warranty servicing, he said. Russia's Defence Ministry would be funding the aid.
Also, Lebanese military personnel would undertake the training in Russia. Some of them will be trained free of charge, others at reduced and the rest at full price. The two countries have yet to decide how many people will be trained and in what particular disciplines.
In regards to the Russian land-based defence technology, Dmitriyev also noted that:
"We consider the Lebanese army as a key element of political stability within this country and are ready to provide it with arms," he said.
This is the first time that post-Soviet Russia has supplied arms for free to another country in order to strengthen its security, said Ruslan Pukhov, Director of the Centre for Analysis of Strategies and Technologies.
"This has been quite common for such countries as the former USSR, France, and the U.S. Recently, China is actively practicing this kind of military cooperation. The country has given some arms to the Philippines," Pukhov told RT.
"Such steps have always been a way of strengthening ties with countries that are not very capable of paying, and this is also a sign of a superpower, as only a superpower can afford this," Pukhov noted.
According to him, this will also push Lebanon towards buying Russian arms. In the past the country bought weapons from France and the U.S. – but not from Russia.
Other stories:

'Ukraine laundered billions in arms trade'
Arms trade a double-edged sword for Israel
Belarus set to buy Russian missiles
You can share this story on social media: