Russia's global navigation system developing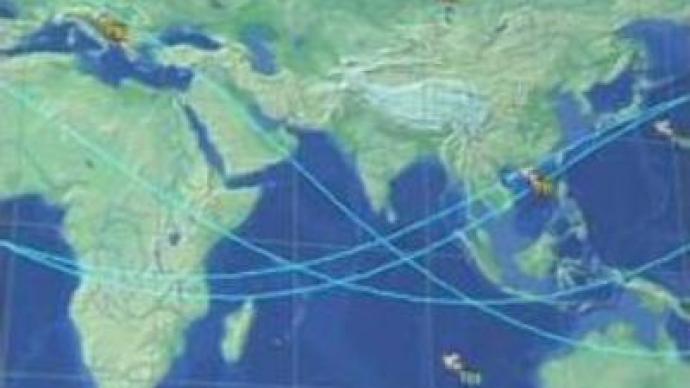 Russia's own global navigation system Glonass is nearing completion. The system will be widely used in the transportation network, global air traffic and for private use – in cars, yachts and in tourism.
Glonass (the Global Navigation Satellite System) was originally designed for the military but, with more satellites being sent into space, it won't be long before all Russians are taking advantage. 3 satellites Glonass-M delivered into space on December 25 by a Proton rocket have already taken their position on the orbit. In future the system will consist of 24 space navigators – this number is planned for the years 2009 to 2010. General Constructor, Nikolay Testoyedov, said
"the so-called Navigation Field will be reached in 2007 already, when we have 18 satellites. So, the system will be working this year – and not only for military purposes".
"The system will be working for an unlimited number of users on Earth and in the circumterrestrial space up to 2,000 km around the planet,"
1st department chief constructor Viktor Kosenko explained. Specialists also mention the accuracy error – which will be reduced down to metres or even more. By the year 2010 – when all the 24 satellites will be working in the orbit – this accuracy error is going to be reduced by several dozen cm – 40 or 50 – or it is going to be even more accurate. Russian scientists are even more pragmatic as they want to combine it with the U.S. GPS and European Galileo. Experts believe in the future global positioning will be double-standard, which is needed to make navigation stable and really global.
"It takes in fact 2 such systems, that are politically independent systems. 24 satellites of Glonass or GPS are not enough, say, to make a stable navigation in the so-called "shadow areas« – like, for example, big cities with tall buildings. So together GPS and Glonass will help minimise these navigation shadows,»
Viktor Kosenko expanded.The only problem is to make such receivers available for the public. In fact they already exist, but it will take time to make them operate in the full swing.
You can share this story on social media: