Russia's Eurovision entry seeks semifinal success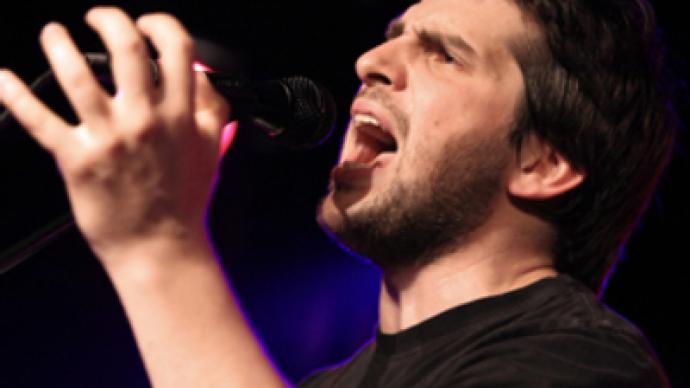 The first semifinal of the Eurovision Song Contest 2010 that is due to take place in the Norwegian capital on Tuesday will decide whether Russia's "Peter Nalich and Friends" makes it to the final.
The Telenor Arena in Oslo is hosting the first semifinal on Tuesday, where the Russian contestants will perform their "Lost and Forgotten" gypsy-style ballad.
Together with the Russian band, the first semifinal will see 16 more contestants representing their countries at the Eurovision Song Contest.
The first to perform will be musicians from Moldova. Russia, Estonia, Slovakia, Finland, Latvia, Serbia, Bosnia and Herzegovina, Poland, Belgium, Malta, Albania, Greece, Portugal, Macedonia, Belarus and Iceland will also perform their entries on the night.
According to RIA Novosti news agency Peter Nalich has no doubt that he and his band will make it to the final of Eurovision in Oslo, and is even counting on victory.
The confidence of the Russian band could be seen at the rehearsals in Oslo when the musicians twice performed their song to massive applause of journalists and Eurovision fans from around the world.
Despite the fact that many of this year's contestants have prepared spectacular shows involving the use of visual special effects, the Russian participants have stuck to a laconic romantic performance accompanied by falling snow-flakes.
Out of 25 applicants, Peter Nalich and his band were chosen by Russian viewers and a professional jury.
The live broadcasts from the first semifinal in Oslo will be shown by Russia-1 TV channel at 23:00 Moscow time (20:00 GMT).
The second semifinal of the competition is planned for May 27, while the final battle will take place on May 29. Apart from audience votes, a professional jury in each of the 39 countries participating in the Eurovision Song Contest will vote on the musicians.
Lithuania, Armenia, Israel, Denmark, Switzerland, Sweden, Azerbaijan, Ukraine, the Netherlands, Romania, Slovenia, Ireland, Bulgaria, Cyprus, Croatia, Georgia and Turkey will take part in the second semifinal.
The final will see 25 countries taking part – ten winners from each semifinal, along with nominees from Great Britain, France, Germany and Spain, who enter the final without competition according to the rules of the contest. As hosts, Norway automatically takes part in the final.
You can share this story on social media: