Russians remember 1917 uprising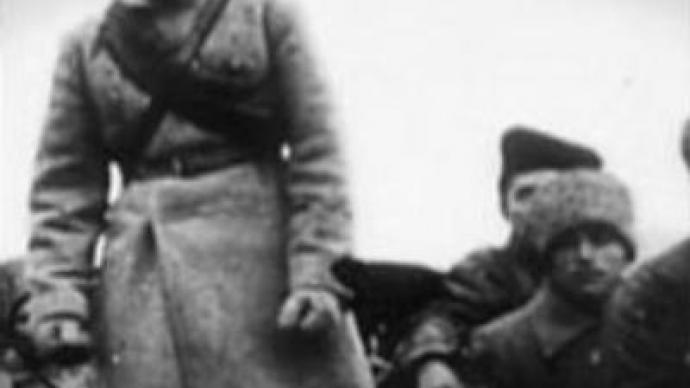 The February Revolution that brought an end to the Russian monarchy took place 90 years ago. The uprising of 1917 started political changes that eventually led to the formation of the Soviet Union and all that followed it.
Tens of thousands of workers flooded the city streets in March of 1917. They were tired of war, hunger and crippling labour.For the first few days, rallies were relatively peaceful. But soon the authorities ordered soldiers to open fire on the protesters.
"There were gun shots, dead and wounded. But it wasn't easy for soldiers to shoot at rallying workers, as they all were former peasants,"
said Sergei Spiridonov from St. Petersburg's Museum of Political History.The next morning the military turned their rifles on their own commanders. In one regiment, soldiers killed officers, seized arms and called on other brigades to do the same. In a few days, about 200,000 troops joined the revolution.By 1917, the Petrograd garrison was mostly made up of either young recruits who barely knew how to hold their guns or old hands who had just cured their wounds. Neither of them wished to be on the front line. So it wasn't too much of a struggle for them to desert their officers and join the revolt instead.This propagating force caught revolutionaries completely unawares.
"The revolution was absolutely unexpected for the Bolsheviks leader Lenin. He himself was out of town, in Switzerland. And just days before those events he wrote that he had no hope to live to see the Russian revolution unfolding,"
said Alexander Kalmykov from St. Petersburg Museum of Political HistoryBut the opportunity was too good to miss. Russia was home to more than 50 political parties, and most of them tried to install their own coachmen on the revolutionary wagon.Members of the old government had been detained. The Tsar family was under house arrest in their country residence. It was just days before the revolution would run down its main pray, the Tsar.
You can share this story on social media: