Russian volunteers join to clean up homes & parks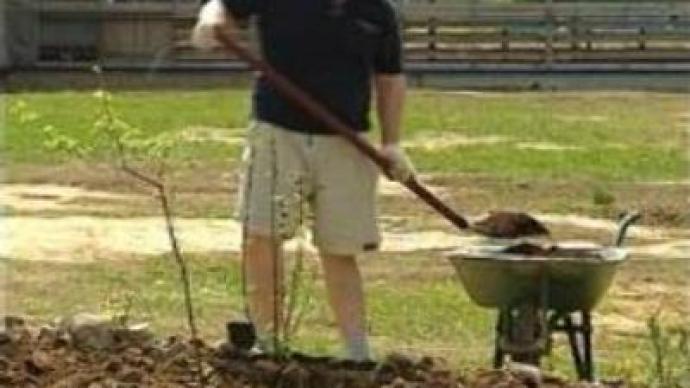 Subbotnik in Russia means a day when volunteers join together to make their city clean and tidy. It has a long history, dating back to Soviet times when this kind of social work was strongly encouraged.
Going back as far as 1920, 'subbotniks' became annual events, carried out around the anniversary of Lenin's birth, mainly on weekends.For contemporary Russians the idea of sweeping the streets on weekends may not sound very popular.But it's a ritual that has struck a chord with Russians. The clean-up operation, made up of a mixture of friends and colleagues, is a chance to work on projects that will make life a little better.
"It makes a huge impact, it gets everybody involved, and we get all the management out of the office and get them working on the land a little bit. And the workers like it, because we are cleaning up the farm. It really is a good day for us,"
says Lorin Grams, a Rozhdestovo farm manager. On the farm, there are various projects underway: new paths, painting fences. But the piece de resistance is a rock garden. Previous attempts to make this bloom have failed, so maybe subbotnik will help to implement this idea.From Moscow, many city slickers are seeing their subbotnik as a chance to get out of the big smoke and get some country air.
You can share this story on social media: