Russian tourists heading home from Egypt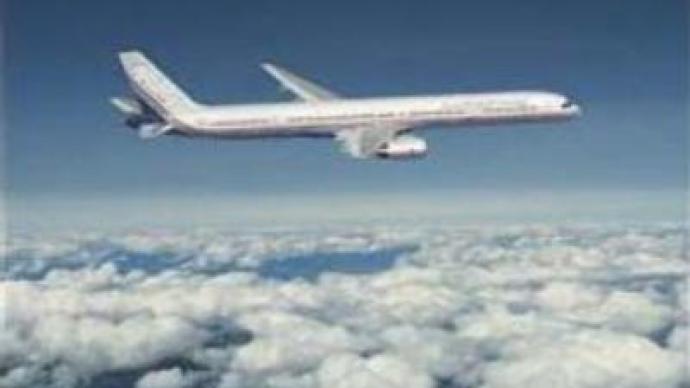 More than four hundred Russian tourists who were left stranded at an airport in Egypt after their plane broke down, have finally arrived in Moscow. The tourists were stuck in the resort city of Hurgada for more than 14 hours.
TheTransaero airline had to send 2 replacement aircraft after a problem was found with the original plane.
The Russian Consulate said there had been no official representatives of the airline in the airport to help the passengers.
Nevertheless, the company insists it's acted appropriately.
The Russian Consulate Representative, Bashir Malsagov, says, "The problem was that Transaero flight UN 650 had to carry around 450 passengers on the 6th of January from Hurguda. But because there was a problem with a plane, the flight was delayed. The consulate got in touch with Transaero in Moscow and has learned that today; two planes will head to Hurgada to pick up the passengers. The passengers stayed at the airport and unfortunately, because Transaero only has technical representatives in Hurgada, they couldn't find them alternative accommodation or offer them meals. We got in touch with those representatives and asked that they provide all possible care for the passengers."
"Again, because there were no official representatives of the airline, the passengers also didn't receive information about why the flight was delayed," he stresses.
"The situation occurred when the plane arrived to pick up the tourists. During the technical check a malfunction was detected and since it wasn't possible to fix it right away, we had to call for reserve planes. This was done because flight safety is the highest priority, we couldn't take any risks. According to international rules reserve planes must receive permission from the aviation authorities of all countries, whose airspace is crossed. As soon as we received all the permissions, we had the planes on the way. They have already taken off from Moscow and will be there in a few hours. We had warned the tourist companies about the possible delay but they had the tourists already on the way to the airport. Since it was difficult to arrange meals for 450 people, we had to make special arrangements with a restaurant at night to supply them with food. Naturally, the company will compensate for any transfer flights that could have been missed by any passengers as result of this delay," pointed out Sergey Bykhal, Transaero Press Service Director.
Meanwhile a Russian scuba-diver has died while on holiday in Egypt, near the town of Dahab.
In a separate incident, the Russian foreign ministry has confirmed two others have gone missing after reports sharks were spotted off the coast of MarsaAlam.
Bad weather in the region is said to be hampering rescue efforts.
You can share this story on social media: