Russia's South might have become aliens' favorite place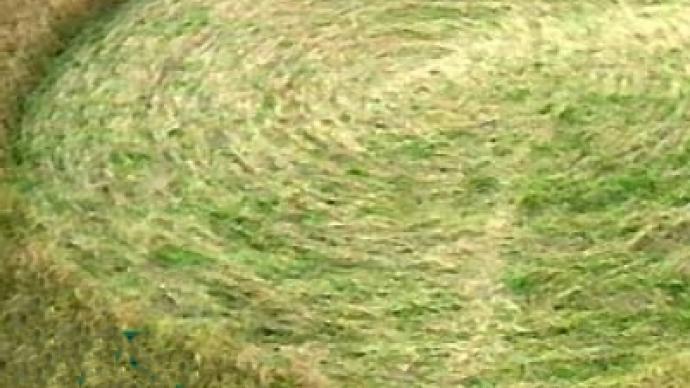 Mysterious circles have appeared on fields in Southern Russia's Krasnodar region. Carefully bent wheat spikes with no apparent human interference make observers believe the signs are aliens' business.
Four circles with a diameter of 10 to 15 meters and a spiral appeared in the middle of the field. There are no traces of humans or vehicles approaching the area. Not a single wheat spike is cut, they are just neatly bent down, all at the same level clockwise.
A local agronomist found a funnel in the middle of one of the circles.
"The edges of the funnel are absolutely flat, as if some smooth object had been carefully plunged into the soil," local resident Aleksey Vodopianov told the news portal Life News. "We were looking for some traces of machine oil or any other fuel around the area, but found nothing".
While the giant circles have become a local attraction for UFO enthusiasts, they are nothing but a headache for local authorities. These mysterious signs did quite serious damage to the crops.
The head of the agricultural complex where the circles had appeared complained that the geometrical figures cover an area of about 1 hectare and can't be repaired, reports the local edition of Russian newspaper Komsomolskaya Pravda. To make matters worse, people who are curious to see the circles drive up to them and then destroy the rest of the crop.
It is not the first time Russia's south might have witnessed extraterrestrial visits. A previous case was documented exactly one year ago, in June 2009.
You can share this story on social media: