Russian scientist receives UNESCO Award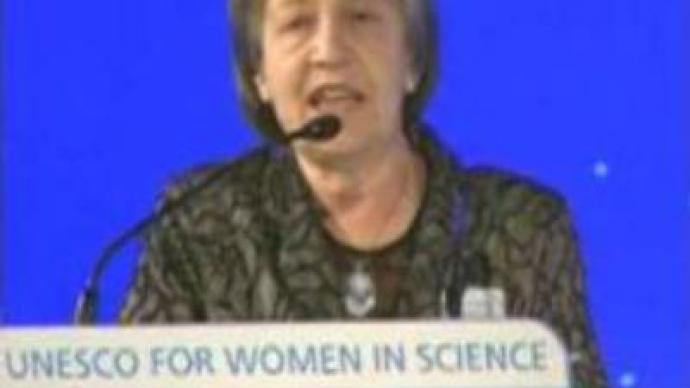 Tatiana Birshtein, a Russian Physicist, has become a recipient of the prestigious UNESCO L'Oreal Award for Women in Science. Her 50-year academic career helped the world better understand the nature of polymers.
Tatiana Birshtein became the first woman scientist from Russia to earn the prestigious award. It was established nine years ago to draw attention to the under-representation of women in science and engineering. She has spent most of her career studying the shapes and motions of large molecules. Her office is a gallery of women's portraits. Tatiana Birshtein says women always inspired her but now she's been selected to become a role model for thousands. Despite her scientific achievements, Tatiana says family has always been her number one priority. So when asked about the $US 100,000 she received along with a diploma, she has a ready answer.
"For science, it is not big money. So I think I will spend it on my family,"
she said.
You can share this story on social media: