Russian press review, 29.01.07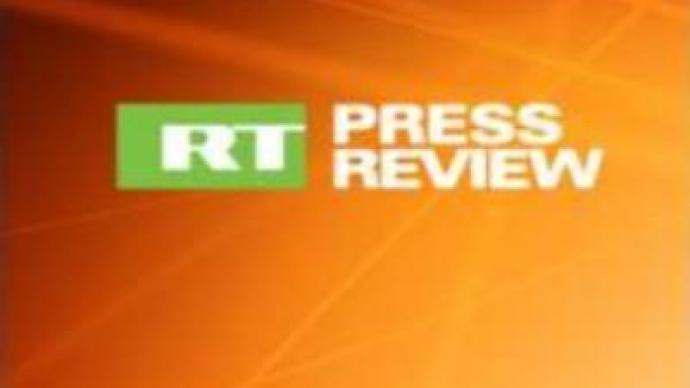 The Russian press looks at the problem of fighting alcoholism in the country and comments on the present state of the United Nations organisation. It also covers the support of Kosovo's independence by Russia.
Moskovsky Komsomolets
writes about a programme that's been devised for the government, to help fight alcoholism in Russia. The plan suggests classifying goods with more than 1,5 percent of spirit as alcoholic. It also states that any authority at any level, as well as public councils, can permit or ban alcohol trading on their territory.
Nezavisimaya Gazeta
analyses United Russia's fight for posts in the Central Election Committee. The paper says they're afraid to become a minority in the department, which is headed by their most consistent opponent, Alexander Veshnyakov.
Nezavisimaya Gazeta
adds that the Kremlin administration which is in charge of internal policy, has a package of draft laws aimed at weakening the Committee and making it a body of Kremlin retirees.In an exclusive interview with
Rossiyskaya Gazeta
, the former UN Secretary General, Boutros Boutros-Ghali, analyses the present state of the United Nations. He says the organisation is having the most acute crisis it's ever faced. He adds that it can only be overcome by political will and a consensus that is not forced. Speaking about Russia's role in the world, in particular in the Middle East, Boutros-Ghali believes that Moscow is restoring its position there and Arabs really need it.
Vedomosti
writes about Russia's proposal to postpone the UN plan on Kosovo independence, until a new Serbian Government is formed. The newspaper believes that Russia will support Kosovo's independence, if the new government is controlled by the western looking 'Democratic Party of Serbia'. Quoting an expert on international politics, the newspaper writes that in this case, Russia will get a chance to approve of unrecognized republics of the former USSR, based on the Kosovo precedent.
You can share this story on social media: