Russian press review, 27.02.07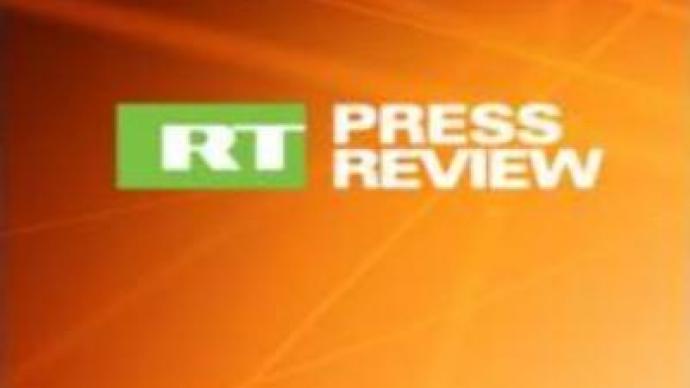 Russian press analyses Belarusian President's plan to privatize state companies, focuses on the issue of Russia's labour migration policy and also tries to find out what may hamper signing the EU-Russia partnership agreement.
Vedomosti
analyses Belarusian President Aleksandr Lukashenko's plan to privatize state companies in order to sustain the country's financial stability. Russia's recent price hike for gas to Belarus has increased pressure on Lukashenko to turn to market principles. If implemented, Lukashenko's plan could end Belarus' current economic and political model. But, the article cites a number of insiders who suggest that raising money in public tenders for government-held assets will not go smoothly. While investors within the Belarusian establishment may be squabbling over the most attractive chunks of state enterprises, foreign investors question how much control the authoritarian government is really prepared to cede to private investors.
Vedomosti
quotes a Belarusian analyst as saying the finance ministry probably drew up such a wide privatization programme in a "panic reaction" to the results of higher energy prices.
Novye Izvestiya
focuses on the issue of Russia's labour migration policy. It says such a policy does not exist in the country, where around 2,000,000 people a year move to other regions in search of better work. Instead, Russia's authorities are concentrating on regulating the flow of guest workers arguing over whether to curb or relax the rules on this issue. The paper says the main problem is that the vast number of internal migrants' move mostly to European regions of the country, specifically to Moscow and St. Petersburg, while the sparsely-populated regions of Siberia and the Far East are losing their labour force. This creates a great imbalance in the country's economy. Analysts say it is a vicious circle, as a reduction in population leads to a fall in jobs, which makes it even harder to draw people back to the region.
Novye Izvestia
also reminds talks on Russia's accession to the World Trade Organization now underway in Geneva. The paper says Russia wants to discuss with Georgia the unsettled issues impeding Russia's WTO entry. But Georgia's ignored the talks. The paper maintains Russia is willing to remove checkpoints in Georgia's breakaway republics of Abkhazia and South Ossetia in exchange for Georgia's WTO approval. The checkpoints effectively close roads on the border, depriving Georgia of its biggest Russian market. The daily quotes analysts as saying that Russia also wants to restore trade with Georgia and get access to other counties, such as Armenia.
Rossiiskaya Gazeta
looks at the upcoming EU-Russia summit in Berlin and how Lithuania is flexing its muscle. The paper cites Lithuania's Deputy Foreign Minister as threatening to veto the signing of a new partnership agreement between the European Union and Russia. The harsh rhetoric is the second attempt by the Lithuanian government to put pressure on Russia to restart pumping oil to the Baltic state through the "Druzhba" pipeline. In Vilnius, a decision by the pipeline's operator "Transneft" to take the pipeline out of service following a leakage last year was interpreted as a hostile political step. Now, rather than waiting for the pipeline to be repaired, the paper contends, Lithuania has turned to the EU for protection. But, Lithuania's position looks rather weak, since Russia is not actually refusing to supply oil, but is willing to supply it in tankers. The paper concludes this appears to be an economic question for Moscow, rather than a political one.
You can share this story on social media: