Russian press review, 20.01.07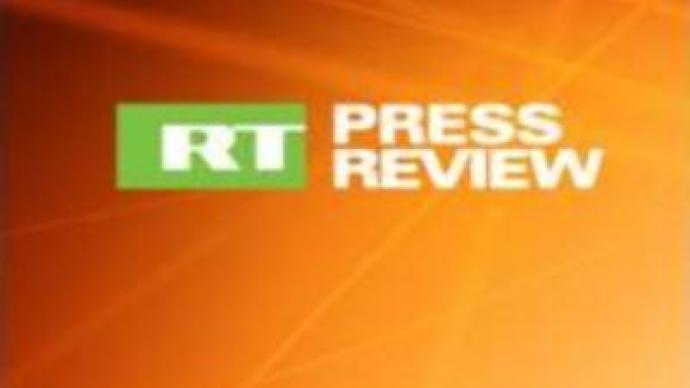 THe Russian press cover the country's internal and foreign policy, especially with its closer neighbours. It also looks at prospects of the U.S.' building of a "uni-polar world" in the light of America's poor performance in the Middle East .
Writing in
Moscovskie Novosti
, Russian Foreign Minister Sergey Lavrov claims "no important international problems in today's world" can be resolved without Russia or in opposition to Russia. According to Mr Lavrov, forces interested in a "powerful and independent Russia" are increasingly important all over the world. The minister concludes that, Russia's foreign policy of "independence" is an indisputable imperative.
Argumenti i Fakti
looks at the current low in Russia/West relations following their peak at the G8 summit in St. Petersburg last summer. According to the paper, East-West exchanges have all the makings of a new "Cold War." The weekly remarks that the "besieged fortress syndrome" developing in Russia shortly before the parliamentary and presidential elections, is exactly what is needed for making the voting follow a scenario favoured by the authorities.
Pravda
predicts that 2007 will see the collapse of the "uni-polar world" that three U.S. administrations were achieving after the disintegration of the USSR. According to the paper America's defeat in Iraq is likely to encourage the Democrats to impeach President George W. Bush. Pravda says another factor is the emergence of a "global anti-American arch" composed of Iran and several Latin American regimes.
Zavtra
analyses the possible consequences of the New Year crisis in relations between Russia and Belarus. One possibility, says the weekly, is that the two countries will speedily create a union state. Another option, claims the paper, is that Belarus will turn to the West and attempt to buy its loyalty by placing its strategic air bases and its early warning system at Baranovichi under U.S. control.
Moskovsky Komsomolets
comments on President Vladimir Putin's decision to send the Russian ambassador back to Tbilisi after a freeze in relations with Georgia lasting since last September. The paper says the economic blockade proved counterproductive and the new plan is to force Georgia's President Saakashvili to make some ill-conceived steps in Abkhazia, causing frictions with his U.S. supporters.
You can share this story on social media: