Russian press review, 18.04.07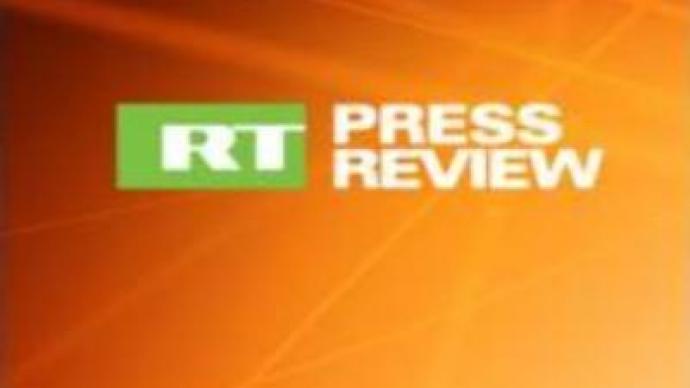 The Russian press discusses the statement made by Sergey Mironov, the Speaker of the Upper Chamber of the Russian Parliament, who suggested a Constitutional amendment to allow the President a third term in office.
The idea had been in circulating for quite a while, even before Mironov's statement, and it has many supporters among politicians, government officials and the general public in Russia.The latest opinion poll, published by
Komsomolskaya Pravda
, showed that 69% of Russians support the idea of the third term, and only 23% oppose it, while 8% do not know.
Vremya Novostey
, in the article titled "Third Term Not Third Marriage" says that if Mr Mironov's idea materialised in its full form, meaning that not only the number of terms increased but the term grew from four to seven years, Russia would have entered another era of Tsars. Three times seven makes 21, an average term of office for the most successful rulers of the Romanov dynasty.There is a saying that Russians cannot live without a tsar. To prove this saying wrong is the main task of the next Presidential election, thinks Alexandr Konovalov, Head of the Russian Institute of Strategic Estimates, quoted by the paper:
"The main task for Russia at the moment is not to keep Vladimir Putin as President but to perform the first ever legal transfer of power from one President to another in accordance with the Constitution."
Vladimir Khomyakov, Chairman of the Council for National Strategy, echoes him:
"The Constitution is our only sacrosanct document which we must obey. It must not be touched, especially if a proposed amendment is based on short-term political desires of a certain layer of our elite."
This seems to coincide with the official opinion of the Presidential Executive Office voiced by Dmitry Peskov, President's First Deputy Press Attaché, in the Spotlight programme on Russia Today. The interview was also published in full by
Rossiyskaya Gazeta.

You can share this story on social media: