Russian press review, 16.01.07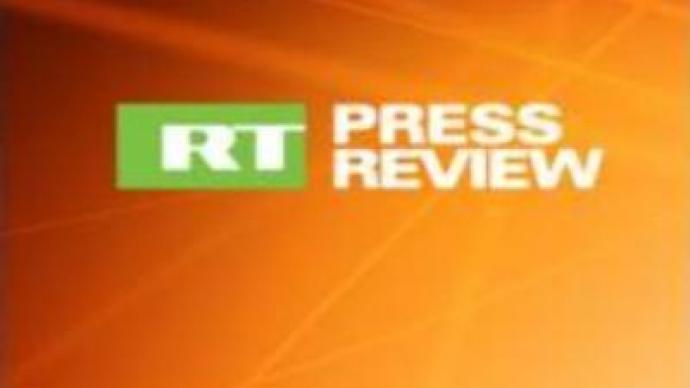 The Russian press analyses the attack on the student in St Petersburg, elaborates on the topic of nationalism's growth in Russia and looks at the new Russian employment laws concerning migrants.
Nezavisimaya gazeta
daily newspaper points out that 21-year-old anti-fascist activist Ivan Yelin was attacked by the people who were clearly not afraid of the law, otherwise they would have carried out the assault at night in a deserted place.The paper says the attitude is not surprising considering the mild sentences that members of other extremist groups have received.Finally, it agrees St. Petersburg can be called Russia's capital of extremism, but also says that it is the only Russian city where a part of the population is openly fighting against what it calls a "plague".
Novye Izvestia
daily looks at the closely related topic of nationalism.The paper says many Russian politicians are likely to stir nationalistic feelings during their parliamentary election campaigns.According to the daily, it might make the situation worse and increase competition between extremist groups connected with some parties.
Trud
daily looks at new employment laws in Russia allowing no more than 40% of market workers to be foreign.The paper quotes a market director who said the rule is a little premature.He said it is not been "thought out" as his market alone employs around a thousand foreign workers.According to him, it will take time to sort everything out properly, but time is exactly what this law does not allow.
Rossiyskaya gazeta
daily newspaper contemplates the consequences of Georgia becoming independent from Russian gas and turning to Azerbaijan or Iran.The daily says if that happens, Russia and Armenia might become hostages of the country's stance with Georgia not as eager to repair the pipeline carrying Russian supplies to Armenia through its territory.
Vedomosti
newspaper focuses on Russia's reaction to the adoption of a new law in Estonia that allows the removal of all monuments to Soviet soldiers.The paper takes a look at how economic sanctions against Estonia might affect Russia's image.In this respect,
Vedomosti
quotes a political analyst as saying the decision to implement sanctions on Tallinn would not seriously impact Russia's relations with the European Union.However, the daily says the confrontation with Estonia will make Russia look like an aggressive state mistreating a smaller country.
You can share this story on social media: