Russian press review, 13.02.07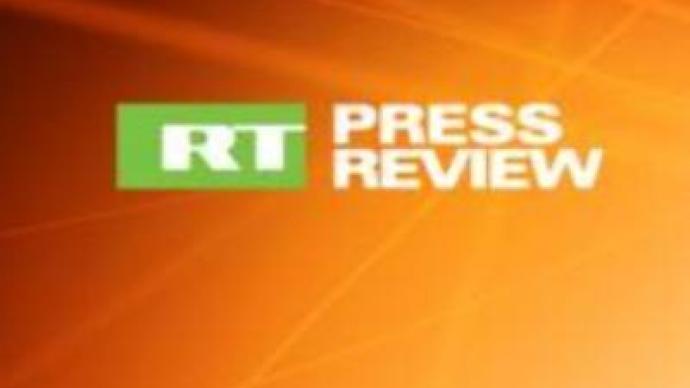 The Russian press pays attention to American-Iranian political dispute, sounds the necessity of pension reform in Russia, doubts the powers of a new body in Russia's Defence Ministry and also looks at the new list of Russia's richest people.
Nezavisimaya gazeta
writes a U.S. attack on Iran is becoming more probable given Iran's alleged weapons supplies to Iraq. In a bid to thwart U.S. plans, the paper's diplomatic source says Moscow is ready to stiffen sanctions against the Iranian nuclear programme, if it calms down Washington and prevents a war against Iran.
Nezavisimaya gazeta
also looks at the necessity of pension reform in Russia. The paper quotes Mikhail Dmitriev, the chief of the strategic reforms center, who says pensions in Russia account for 25 % of an average salary, and that this figure might drop below 18% in the next 13 years. By comparison, in Germany this proportion is 65 %, in France and Japan about 50%, and in Italy and Spain over 60%. The reformers believe only massive financial infusions into the country's pension system can save Russian pensioners. They suggest this money might come from super oil revenues and profits the state gains from privatized or leased land and real estate.
Vedomosti
claims that Saudi businessmen lobbied aggressively when meeting with Russia's president. They asked Vladimir Putin to cut taxes on Saudi goods and offer privileged conditions to Saudi investors. However, the paper says, they themselves are reluctant to sign contracts with Russian companies. But a $US 1 BLN contract for tank supplies is attracting their attention.
Gazeta
writes that members of the Russian Defence Ministry Public Council will be allowed to visit enlisted men in military units without witnesses, that is, officers. According to Defence Minister Sergey Ivanov, this will provide "civilian control over what happens in the Army". However, as the paper puts it, 'the tsar's gift' has been cheapened by other regulations, for instance, Public Council members must inform the Defence Minister or his deputy about any planned visits and their purpose. The newspaper
Vremya
also believes visits to the troops by public representatives will hardly be a surprise, as times for their attendance need to be specified in the Public Council's programme of work with military units. Meanwhile,
Rossiyskaya gazeta
looks at Finance magazine's ranking of the richest people in Russia. The paper claims the list has undergone radical changes in the last three years with Oleg Deripaska now at the top. Experts think he has replaced Roman Abramovich thanks to a new strategy of his holding, "Base element". The total capital of the ranking's participants is $US 425.1 BLN. This figure is one and a half times higher than the similar indicator last year.
You can share this story on social media: