Russian press review, 06.04.07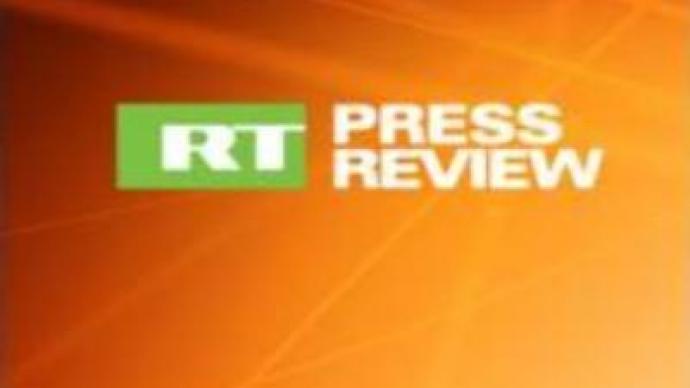 The Russian press comments on the real state of democracy in Russia and the crisis in Ukraine. It also questions whether the British sailors returned home from Iran are traitors or heroes.
Nezavisimaya Gazeta
is running a feature on the real state of Russian democracy. It argues that the coming parliamentary elections are a foregone conclusion. It says that whoever Russia's President Vladimir Putin names as his chosen successor will be voted in by the majority of the electorate and that the communists might get anything between 10 and 20% of the vote, depending on how they appeal to the voter. The paper argues that in Russia democracy is still more of a show than a reality but points to the country's history by way of explanation for that. During tsarist times and communism the population accepted that there was no alternative. The paper predicts that Russia will slowly move to a more democratic – in the western sense of the word – political system and points out that the fact that Mr Putin will almost certainly not serve a third term is evidence of this already.The
Vremya Novostey
daily says that the only way to stop Ukraine breaking into two opposing factions is by a compromise. It argues that the snap elections, called for by President Viktor Yushchenko to take place on May 27 must be postponed. Only the two parties of the President and the former Prime Minister, Yulia Timoshenko, both the victors of the "Orange revolution", would be prepared by the date. The paper also quotes Prime Minister Viktor Yanukovich, who called the decision to hold early elections as unconstitutional and "emotional".
Izvestia
asks whether the British sailors who returned home from Iran yesterday after being in captivity for 13 days – are heroes or traitors. The article also questions whether their release was a diplomatic victory for Tony Blair or a humiliation for Britain. It refers to the sailor's words on Iranian television in which they thanked Iran's President Mahmoud Ahmadinejad and admitted their guilt, in contrast to the assertions of the Royal Navy and the British government that the sailors were in Iraqi waters instead at the time. In an internet survey for Izvestia the majority – 37% – believed that the incident had had a negative effect on the UK's international image.
You can share this story on social media: