Russian press review, 04.04.2007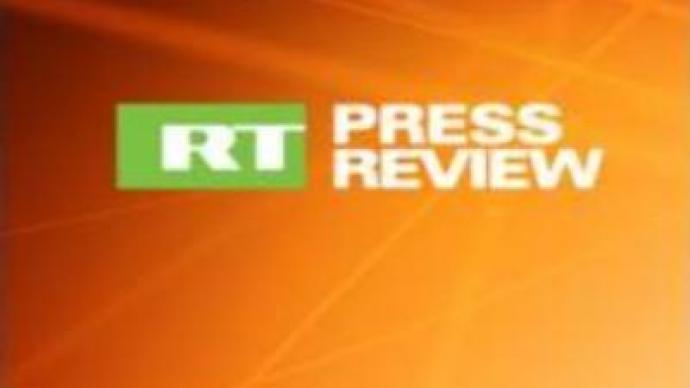 The Russian press analyses the ongoing political crisis in Ukraine, covers Russian PM's visit to the Far East, as well as takes a look at the affordable housing issue and the most frequent modern phobias.
The political crisis in Ukraine continues to make the headlines in the Russian press.The
Nezavisimaya Gazeta
newspaper interviews Ukrainian political experts who call President Yushchenko's decision to dissolve the parliament "illogical". It looks at the possible consequences of the crisis and says that after the new parliamentary elections, it is likely Mr Yushchenko might find himself "off board" of the new political system.
Komsomolskaya Pravda
daily analyses the role of Julia Timoshenko, Ukraine's opposition leader, in the current situation in the country, calling her "a catalyst" for the President's decision to dismiss the Rada. It also features the results of public polls saying that over 60% of Ukrainians do not support it. The people consider it "a provocation", says the daily, and are very much afraid of the violence that could break out as a result.Another top story for most of the Russian newspapers is the visit of the country's Prime Minister Mikhail Fradkov, to Chukotka to meet with Roman Abramovich, the Governor of the region. The
Vremya Novostey
paper says it is the first time in Russian history that the head of the government has been to this Far Eastern part of the country. The newspaper looks at the strategic development plan of the region up until 2020. Among the main priorities are the substantial increase in gold mining and the construction of new roads.
Rossiyskaya Gazeta
daily discusses the issue of affordable housing, focusing on one of the four so-called national projects implemented by the Russian government. According to the daily, only 10% of Russians nowadays can afford to have a mortgage. The government, says the newspaper, aims to double this number by the end of the year. It also says there are just a few Russian regions where people can actually afford to take out mortgages – Moscow, Saint-Petersburg, the Tumen region and the Republic of Tatarstan. Finally,
Trud
daily looks at the phobias of people living in big cities across the world. The daily quotes an expert who says becoming HIV-positive or contracting AIDS is one of the main worries, though it is quite a new phobia of today's society. Other, more traditional phobias, include being afraid of open spaces and underground transport, a fear of travelling by planes – and also a phobia of dirt, apparently one of the most hardest to cure.
You can share this story on social media: