Russian press review 03.02.07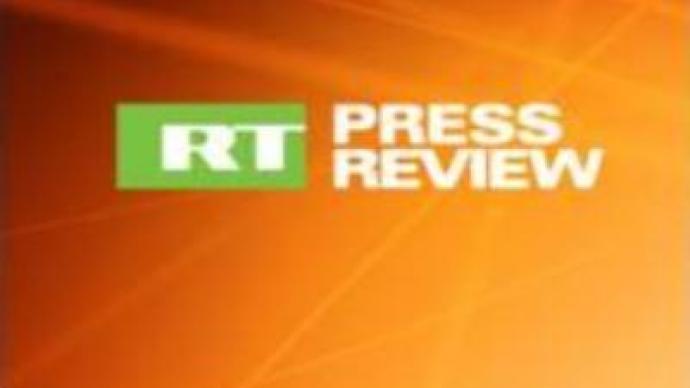 The Russian press covers the future elections campaigns in the country and its immigration policies. It also takes a look at Latin America's politics and the rivalling parties in France.
Profil
magazine looks at the upcoming pre-election campaign for 2007 and 2008 and says it's going to be different. It says in 1996 and 2000 the country was in a deep economic crisis and politically and ideologically divided. Campaigns were run with the so called "sale of fear" as a major political tool. Nowadays, the paper says, it's very difficult to scare the population or impose anything it doesn't like. Political opinion will be formed by the strength of the economy, the views of parties and by the president himself.
Rossia
newspaper looks at the economic example of nations in Latin America, and says there are patterns of major interest to other countries around the world. The paper says last year's democratic elections led to the appearance of new political forces with populist slogans, but which often had no ideology other than the idea of social justice. Analysts say economic development doesn't necessarily mean people get richer. What's important is how the country's wealth is distributed, according to the paper.
Expert
magazine takes a look at the immigration problem in Russia predicting it will be in the news for decades to come. The magazine says, the longer Russian authorities remain silent and offer no solutions, the more radical anti-immigration movements will be. According to the magazine's experts, if the country wants an effective immigration policy, it should study countries which the highest number of immigrants comes from, like Uzbekistan.
Itogi
magazine looks at two main rivals in French politics – Segolene Royal and Nicolas Sarcosi. According to the newspaper, their fight is not a struggle between right-wing and left-wing parties. Mr Sarcosi's campaign is based on citizens' fear about their future in a multi-national society, unable to assimilate a young Muslim generation. Meanwhile Ms Royal's campaign plays on people's fears of losing their homes and joining the huge number of unemployed.
Profil
magazine looks at the same topic and says the two French politicians are charismatic personalities, and it's been a long time since French politics attracted so much attention. Mr Sarcosi's style is based on the idea that, while he's willing to discuss issues, the final decision is his. It's unusual for the French, who're accustomed to politicians who have already proven they're worth, making sweet promises. Segolene Royal on the other hand remains an unknown quantity.
You can share this story on social media: