Russian PM: new Caspian gas pipeline to start in 2008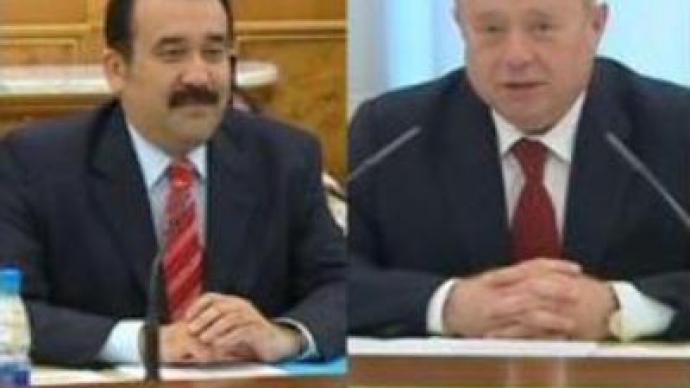 Russian Prime Minister Mikhail Fradkov has met his Kazakh counterpart Karim Masimov in Moscow, and according to Mr Fradkov, construction of the new Caspian gas pipeline will start in the 2nd half of 2008.
"We have given instructions following the direction agreed by our Presidents in Turkmenistan. By September 1 we will have draft inter-governmental agreements on the construction of a Caspian pipeline and the reconstruction of the existing pipeline system, the latter project to include Uzbekistan. According to these agreements, the construction of the new pipeline will start in the second half of 2008,"
Mikhail Fradkov said.The new pipeline project rivals a similar scheme being backed by the U.S. 5 BLN cubic metres of gas are going to be supplied by the pipeline every year.The Kazakh Prime Minister said he was satisfied with the way economic relations between the two countries are developing.
"The questions we have already discussed today give optimism that we can solve the issues set by our Presidents during their last meeting in Kazakhstan, which included a joint action plan for the next few years in almost all key areas of our relations such as oil and gas, and the building of the Caspian pipeline. Appropriate ministries are working on this programme,"
stated Karim Masimov, Prime Minister of Kazakhstan.
"It is good news,"
Russian President Vladimir Putin commented on the new pipeline project .
"Kazakh and Russian specialists worked for a long time and did everything to meet the mutual interests in this well-known, important and large project. I know that our colleagues from Kazakhstan are satisfied with the terms in prices negotiated by the partners. This joint venture project has a lot of potential. Russia could have done it alone, but it would have cost more".
You can share this story on social media: