Russian movie in line for London Film Festival's main prize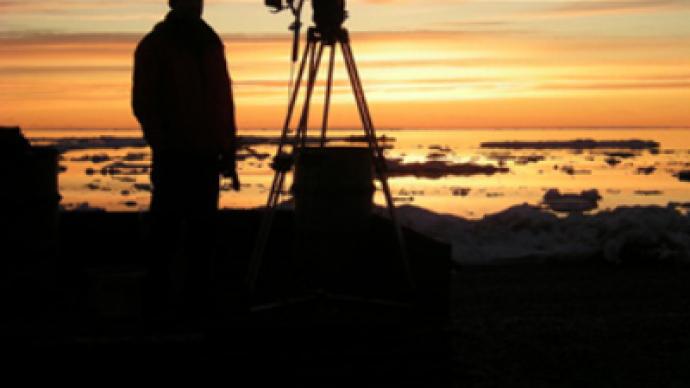 The next London Film Festival opens Wednesday in the British capital. Four Russian films will be screened, with Aleksey Popogrebsky's "How I Ended This Summer" among the favorites for the main award.
At this year's London Film Festival, which will last through October 28, a total of 197 full-length and 112 short films will be screened. Among them 11 will be screened for the very first time, whereas 23 more are going international and 33 more are European premieres.
Four Russian movies made it onto this year's LFF program. Among them is this year's Venice Film Festival winner, "Silent Souls" by Aleksey Fedorchenko, about a disappearing northern people, the Merya.
The winner of the award for best film at this year's festival of Russian film at Sochi, Svetlana Proskurina's "Truce," a film about a wandering driver who travels Russia's remote regions, will also be shown at LFF. Also among Russian tapes at the festival is the first Russian Disney movie, "The Book of Masters" by director Vadim Sokolovsky.
Popogrebsky's film "How I Ended This Summer", a psychological drama-thriller about two explorers who are keeping watch at a polar station on a remote island in the Arctic Ocean, received three Silver Bears at the 60th Berlinale film festival in 2010. Here in London it is considered to be one of the favorites for the "Best Film" award. For this prestigious title the Russian movie will face competition from 10 other films from around the world. Among them will be "Never Let Me Go" by Mark Romanek, Danny Boyle's "127 hours," "The King's Speech" from Tom Hooper and Darren Aronofsky's "Black Swan."
The awards ceremony will take place on October 27. Apart from the "Best Film" category – an award only two years old – prizes will be awarded in other categories. The Sutherland Award will go to the best debut of the festival, and the Grierson Award to the best documentary. Also, the best new British cinematographers – no matter actors, directors or script writers – will be named at LFF.
You can share this story on social media: