Russian business daily sues parliament speaker over damaged reputation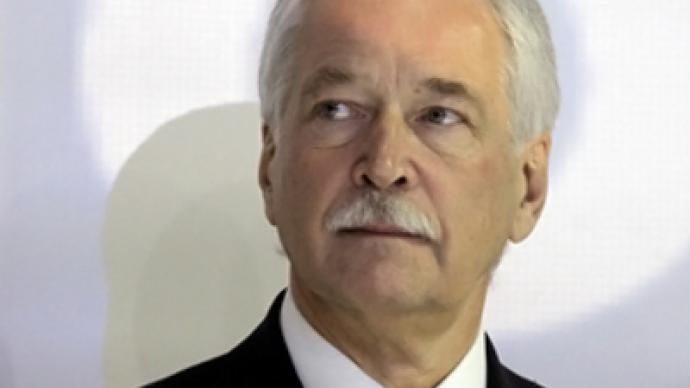 Leading Russian business daily Vedomosti has taken parliamentary speaker Boris Gryzlov to court after the politician suggested a link between a Vedomosti article and statements by Chechen terrorist Doku Umarov.
The newspaper claims that Gryzlov made a compromising statement on April 2 this year during the meeting between leaders of the parliamentary factions and Russian President Dmitry Medvedev dedicated to Moscow Metro attacks. The speaker alleged that the "Revenge for the Caucasus" article by Vedomosti and a statement by Chechen warlord Doku Umarov had too much in common. "If we analyze these sources we will see that they were de facto boiling together. There are suspicions that these publications and the terrorists' actions are interconnected," Gryzlov said.
A short time later, the Vedomosti Editor in Chief officially addressed Gryzlov and asked him either to explain his words or to refute them and apologize. The answer arrived only two weeks later and only consisted of an apology signed by a deputy chairman of the presidium of the general council of the United Russia party. Thus, Gryzlov refused an opportunity to settle the problem out of court, the journalists said in an official statement published by Vedomosti.
Another Russian journalist, Aleksandr Minkin from Moskovsky Komsomolets daily has earlier declared his intent to sue Gryzlov over the same comment (Minkin's article was also mentioned at the meeting with the president). So far, Minkin has not taken any concrete action.
Boris Gryzlov became chairman of the Lower House of the Russian Parliament in 2003. Prior to that he headed the Interior Ministry.
You can share this story on social media: