Russian court hears medical negligence case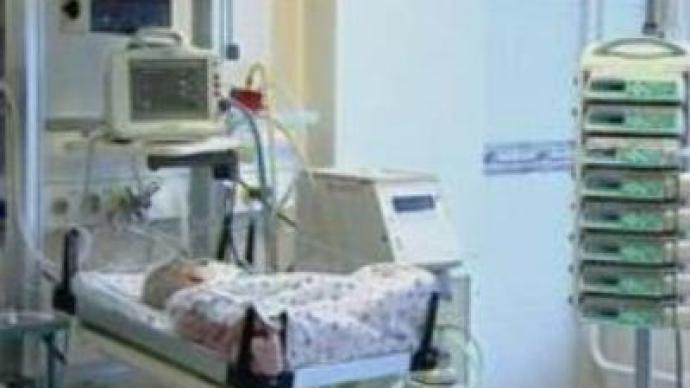 The doctor of a two-month-old baby girl, who developed a blood clot and eventually had her arm amputated, is appearing in court in Russia's Krasnodar region charged with medical negligence.
The highly publicised case involves a doctor from a local children's hospital, who treated Sofia Kulivets last December. She was initially diagnosed with whooping cough.An anesthetist and a nurse are accused of damaging Sofia's vein and an artery while inserting a drip.A month later the girl was diagnosed with the blood clot, and the baby's arm was removed at the shoulder.
You can share this story on social media: