Russian car giant celebrated 75th anniversary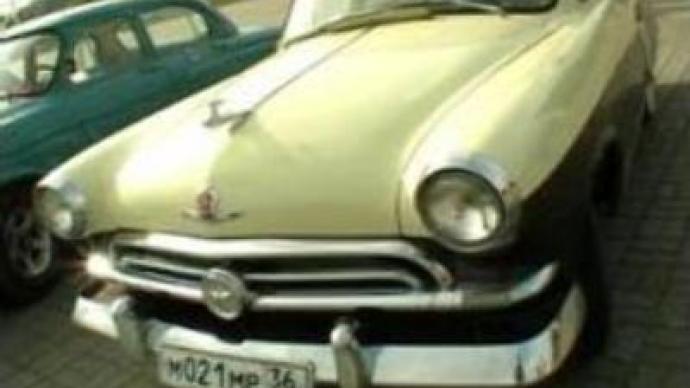 Over 17 million cars total have rolled off the GAZ car manufacturer's production line in Nizhny Novgorod. The factory is celebrating its 75th anniversary and is looking back on how it developed into one of Russia's largest car makers.
Founded in 1929, the company took almost three years to come up with its first model. It was the GAZ A sedan, and then the GAZ AA truck. Later the sedan was succeeded by the GAZ M1.During the WW2, GAZ built cars and trucks that would go to frontlines straight off the conveyor. These vehicles were the core of the Soviet Army's transport. Soldiers even called their the GAZ AAs "The Trucks that won the war". Before the War ended engineers had started to develop an all-new car model. GAZ M20 was given the name "Pobeda" which means "Victory". The name was approved personally by Joseph Stalin. It became a symbol of the Victory of the Soviet Army against the Nazis. With its streamlined, fastback styling, it entered production in 1946 and was produced until 1958.In 1956, the GAZ factory launched the GAZ-21 Volga. With its spacious interior and powerful engine, it soon became a favourite of Communist Party officials and movie stars. The GAZ 24 Volga arrived in 1970 and all the Volga versions up to this day have been based on that model. The factory pulled the plug on a gleaming vintage GAZ-14 Chaika at the beginning of 90s.While the rest of Russians eye more modern models from foreign manufactures, the locals continue to choose Volgas. For them, the Volga will long continue conjuring up images of wealth and power. And when its production finally ends, it is sure to get pride of place in the museum as one of the Soviet Union's most enduring symbols.
You can share this story on social media: