Russian border guards have their day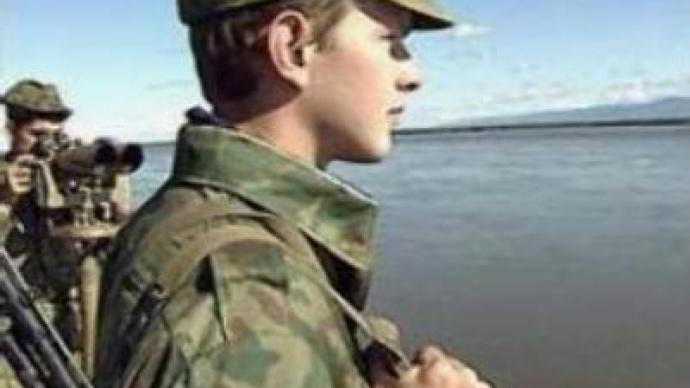 The Russian Border Guard Service is marking its professional holiday. Border Guards' Day was initially established in 1994 by President Boris Yeltsin to revive Russia's historic traditions and better secure the country's boundaries.
For a country that borders 16 nations, keeping these borders in check is as important as energy security. Russia, being the largest country in the world, carries the burden of guarding the world's longest border. The origins of the Russian Border Guards can be traced back to the 18th century. In the 1990s, the Service was given the status of a separate ministry. But later in March 2003, the ministry became a branch of the Russian Federal Security Service.The Border Guards' activities have changed significantly since the Soviet times – while before they primarily had to deal with spying and smuggling, today the Russian Border Guards are facing new threats such as terrorism and drug-trafficking. There are quite a few hot spots they have to deal with, the Caucasus being one of them. The government continues to allocate billions of dollars to modernise frontier outposts in the region.Another troublesome site for Russia is the Tajik-Afghan border. More than 100 tons of heroin pass through Tajikistan every year, making its way to Russia and Western Europe. Until 2005 Russian troops were patrolling the Tajik-Afghan frontier, taking over this duty since Soviet times. But in April of that year, they began their withdrawal, handing over the control of the sensitive area to the Tajik border units.However Russia acknowledged the need to retain a presence of some kind in Tajikistan. The co-operation between the two nations is continuing with Russia training and advising Tajik border guards.Last month alone, the Russian Border Guard Service detained almost 500 trespassers and managed to intercept trafficking of illegal cargoes worth almost $US 5 MLN, maintaining its vital role for the country's national security.On May 28, the Service marks its professional holiday. In addition to the formal part, the celebrations traditionally include some informal action, like splashing around in fountains in city squares – something the police usually shut their eyes to on this day.
You can share this story on social media: