Russian & Latvian leaders in more talks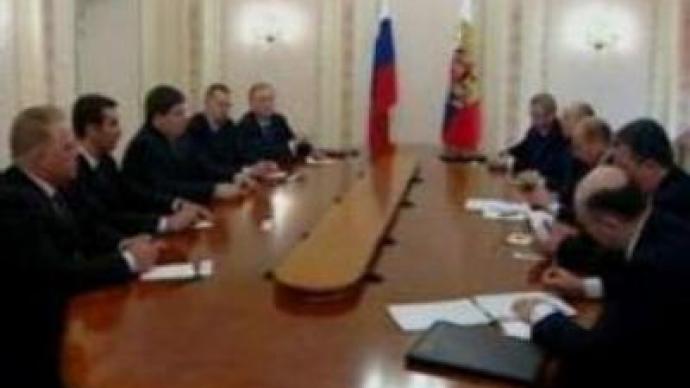 Latvian Prime Minister and Russia's President met officially on Wednesday, a day after a historic border treaty between Russai and Latvia had been signed. The deal was struck between the Russian and Latvian prime ministers.
The deal was struck between It now must be ratified by Russia's State Duma and the Latvian parliament.The signing of the treaty brings to a close a dispute over the Pytalovo region in Russia. Latvia has given up a claim to the territory after more than ten years of negotiations.
'I want to congratulate you and the government of Russia on the signing of the document. We can understand that this is an important event. But it does not solve all problems. There is a positive tendency, which is evident,'
Russia's President Vladimir Putin said.The border dispute was going on since the disintegration of the USSR.The Soviet-Latvian border was first defined in 1920, when the two countries signed a peace treaty after the First World War. But twenty years later Latvia was absorbed into the USSR and Latvia's Abrene district became Russia's Pytalovo.When the Soviet Union collapsed, Latvia said the 1920 accord was still in force, but Russia objected to that.An attempt to sign a new border treaty two years ago failed when Latvia added a last minute unilateral declaration to the document, putting the issue back on the table.However, with the new prime minister, elected last year in Latvia, the country's policy has changed. And in February this year the Latvian parliament authorised the government to finally sign the treaty and ratify the status quo.
You can share this story on social media: