Russia screening all arrivals from America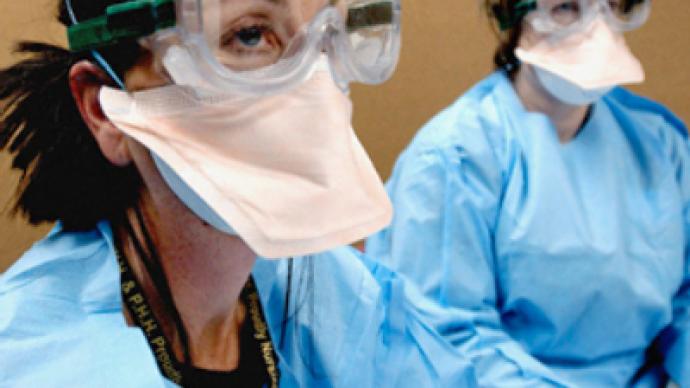 Starting from April 27, all passengers arriving in Russia from the American continent will be screened for purposes of identification of possible swine flu virus.
"Beginning on Monday, all aircraft arriving in Russia from the American continent will be screened," Chief Sanitary Doctor Gennady Onishchenko told the Itar-Tass news agency.
"The aircraft screening is the necessary condition imposed for reducing to a maximum possible extent the possibility of transmitting the virus to Russia."
So far, no "flu-like" cases have been registered in Russia. However, Onischenko voiced fears that the situation might change by night because of different time belts on the two continents.
Regional authorities have been instructed to isolate all suspicious cases, take laboratory tests, and send them to a scientific research institute in Novosibirsk.
Russian epidemiologists have rendered assistance in the identification of the virus to their colleagues in the CIS. They have also contacted the Russian Foreign Ministry, suggesting that a team of Russian doctors should be sent to Mexico, Onishchenko said.
Earlier, Russian food safety watchdog Rosselkhoznadzor clamped down on pork imports to prevent swine flu from spreading to Russia.
"The service has done all it can so that one of the sources of swine flu – infected animals or products prepared from them – will not enter into Russian territory," stated the body's press secretary, Aleksey Alekseenko.
So far, incidents of swine flu have been registered in the U.S, Canada, Brazil, and Spain – the first case in Europe, while potential cases were reported from New Zealand and Hong Kong.
The death toll from the virus has risen to at least 103 in Mexico, with hundreds of other suspected cases.
You can share this story on social media: