Russia rejects allegations of attack in Kodori Gorge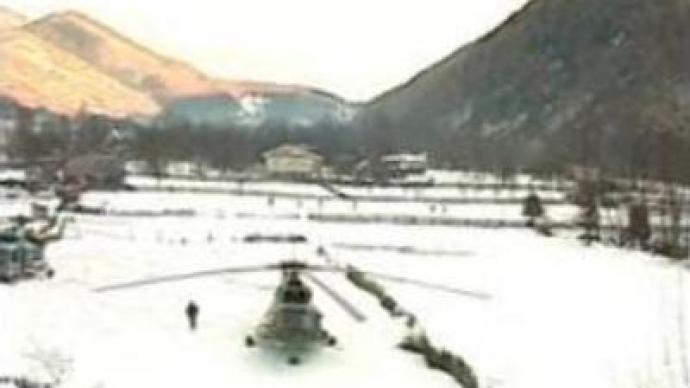 Russian Foreign Ministry Spokesman, Mikhail Kamynin, has denied any operation involving the Russian Air Force has occurred in the upper part of Kodori Gorge, on the border between Georgia and the breakaway republic of Abkhazia.
The Georgian media and government have reported an air strike on several buildings in the villages of Upper Abkhazia as the region is called in Georgia was carried out by Russian and Abkhazian forces. Only several photographs from mobile phones have been released as evidence.Mikhail Kamynin added that the recent unrest in the Kodori Gorge, at the border between Georgia and its breakaway region of Abkhazia, is a result of an incursion by Georgian troops into the area.Russian official has instructed the relevant agencies to investigate the incident and has promised every effort will be made to find out the circumstances behind what happened. The Abkhazian de-facto government is also categorically denying any involvement.Meantime, the Deputy Defence Minister of Georgia's breakaway republic of Abkhazia has said a group of investigators has left for the upper part of the Kodori Gorge. The group, consisting of Russian and UN peacekeepers as well as Abkhazian and Georgian representatives, will look into the circumstances of the alleged attack.Earlier the Georgian Interior and Defence Ministry officials planned to fly to the gorge, but were prevented from this by bad weather conditions. Georgian military helicopters crashed on the way to the gorge, killing 3 crew members.Georgia's President Mikhail Saakashvili held an emergency Security Council meeting.
"This is scary and serious planned provocation, aimed to destabilise the region and to create turmoil. I do not want to make accusations, I am asking the Foreign Minister to contact his counterpart. I hope we can investigate this incident. And the intentions must be clear to us, so we can avoid it,"
he said.Saakashvili's government considers the situation in Upper Abkhazia as a stumbling block in resolving the Abkhazia-Georgia conflict.
You can share this story on social media: