Russia pushes ahead with global missile shield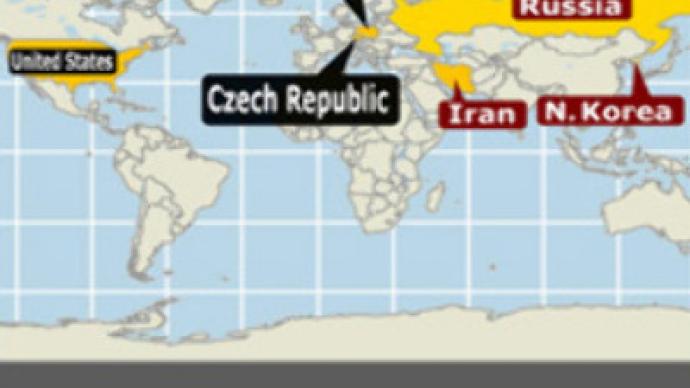 Russia wants to create a joint global missile defence system by the year 2020, says the country's First Deputy Prime minister, Sergey Ivanov. The system would involve co-operation between the U.S., Europe and Russia. The U.S. administration says it will c
Relations between the United States and Russia strained to a critical point following U.S. plans to build a radar site in the Czech Republic and a battery of ten interceptor missiles in Poland. The U.S. insists the missiles are intended to protect Europe from the potential future threat of a nuclear missile attack from Iran. But Russia believes the systems is really aimed at its nuclear arsenal and, if implemented, will upset the balance of forces in the world.
On Sunday, in an interview to the Rossiya news channel, Russian First Deputy Prime minister Sergey Ivanov reiterated Moscow's concerns.
"The radar will be directed towards Russia and will track everything down to the Urals. We hear only one thing in reply: 'No, this does not threaten you.' But I should like to hear and dream to hear an explanation from our American partners, why this does not threaten us?" he said.
At the G8 Summit in Germany in June, Russian President Vladimir Putin suggested that the U.S. should use radar in Azerbaijan. Later during a meeting between the Russian and U.S. presidents in Kennebunkport, he added a new radar station, which is being constructed in Southern Russia, to the proposal.
Mr Ivanov claims some EU officials welcomed Russia's proposal.
"First responses by some German politicians to our proposals are clearly positive. I believe that Europe is interested, after all, in utmost stability and predictability in the sphere of its security and defence from hypothetical missile launches," he said.
Russian and the U.S foreign and defense ministers will meet in the autumn for further discussions on the issue. But the US already puts Russia's proposal in doubt. U.S. In an interview to CNBC on Friday, U.S. Secretary of State Condoleezza Rice said the talks in Kennebunkport indicated a step forward in the relations. However, Ms Rice believes that the United States still need to continue to move frward with the Czech Republic and Poland.
You can share this story on social media: