Russia may veto new Kosovo resolution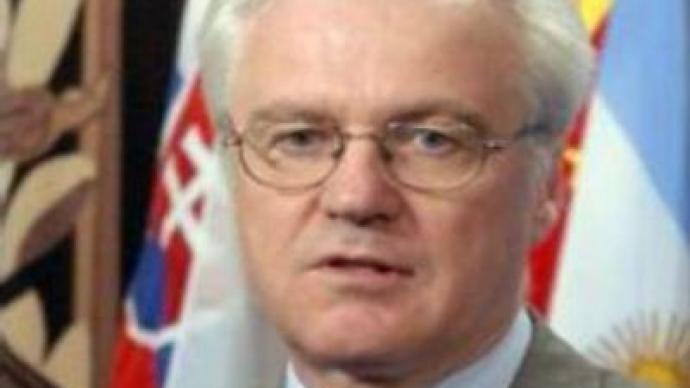 Russia does not support the new draft resolution on Kosovo, says Russia's ambassador to the United Nations, Vitaly Churkin. It is possible that Russia will resort to veto right as a permanent member of the Security Council.
"We do not intend to work with the American-EU text. The amendments are purely cosmetic, and give no answers to any of Russia's fundamental concerns,"
he explained.The resolution is still based on UN envoy Martti Ahtisaari's proposals for internationally supervised sovereignty for Kosovo.However, the new document, proposed by the United States and the EU countries, is believed to be softer than the previous one. It makes Ahtisaari's proposals purely advisory. Also, it places demands on Kosovo's leadership to provide greater security for national minorities.
You can share this story on social media: