Russia helps exiled Serbs return to Kosovo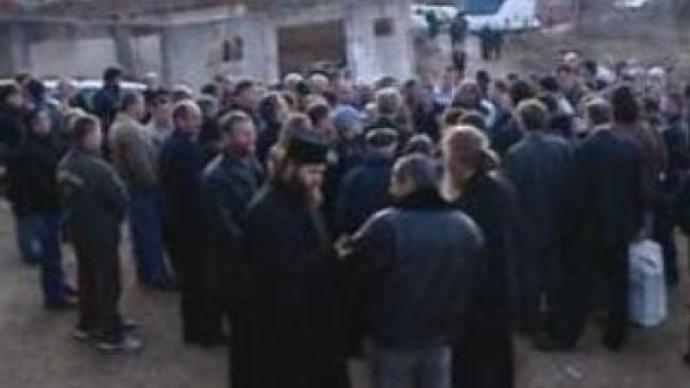 Since the end of the war in 2001, Kosovo has been under the protectorate of the UN.Some of the thousands of ethnic Serbs, who left the region following the conflict, are heading back to rebuild their homes.
It's been almost 6 years since the fighting stopped and it's said to be peaceful in Kosovo now. But armed UN patrols can be seen on just about every corner, suggesting that tension still exists.Both Serbs and Albanians consider Kosovo to be traditionally their land. The dispute has been the main bone of contention between them. But in spite of what some describe as ethnic hatred, people are returning to their homes.Milosh Jovic, one of the returnees lived in Kosovo before the war. Rather unexpectedly for Milosh his coming back was sponsored by the Russian government.
"The houses were almost destroyed in the conflict. They had bullet holes all over. We'd been promised they would be restored, but they were just empty promises. Then suddenly the Russians helped. We moved in 10 days ago and are happy to be back,"
says Milosh.In 2002 Moscow initiated a support plan for Kosovo's Serbs and allocated $US 2 MLN for the reconstruction of villages. And now a delegation from Russia's capital has come to the region to open some of them.
"We know there's been immense support from some Arab states for Kosovo's Albanians. They sponsor the building of residential houses, schools and factories. But nobody seems to care about the Serbs here. And that's what we're trying to do, because we don't want the region's Christian traditions and relics to be destroyed,"
says Konstantin Zatulin, Russian State Duma Deputee.Meanwhile, Serbia prepares to elect a new parliament on Sunday. A tough battle is expected between the Radical and Democratic parties. And the one issue which has dominated both platforms is the status of Kosovo as Albanians, who dominate the region's population, are demanding independence.
You can share this story on social media: