Russia and Brazil to decide world's best volleyball squad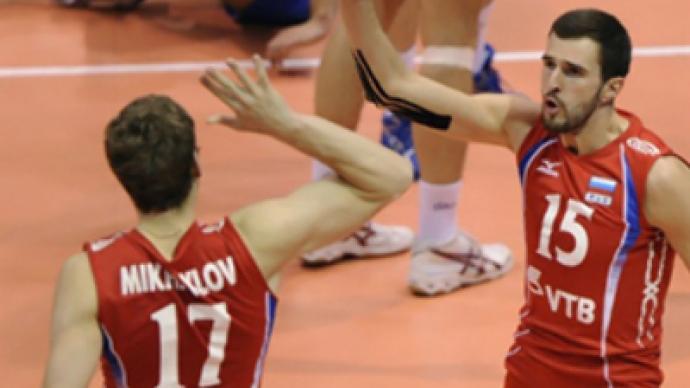 Thrashing Serbia 3-0 in Argentina, Russia's national team has made it to the World Volleyball League final where it will face Brazil later on Sunday night.
The encounter is expected to contribute to resolving a simmering spat as to who is Number One in modern-day volleyball.
Both finalists were regarded as favorites going into the semifinals and easily proved their superiority in Saturday night's clashes against cross-continental rivals. While Serbia were given no chance against Russia from the very beginning – 24-26, 15-25, 20-25, – Brazil lost the first set to Cuba, only to hammer their opponents in the remaining three – 21-25, 25-19, 25-21, 25-20.
Russia has been for many years at the top together with Brazil in all competitions. This season Russia has picked up seven new players over the past year; and the move by head coach Daniele Bagnioli has proven to be a success, as Russia is maintaining the same level of results.
The only headache for Team Russia coaches now is the absence of two leaders: Yury Berezhko and Taras Khtey, who were injured during the round in Argentina.

Meanwhile, Brazil has the opportunity to win and overcome Italy in the ranking of World League championships with nine cups. The south Americans remember the final against Russia in Poland 2007 but also, the one that lost in Belo Horizonte in 2002.